Baxalta In Deal To Expand Immuno-Oncology Business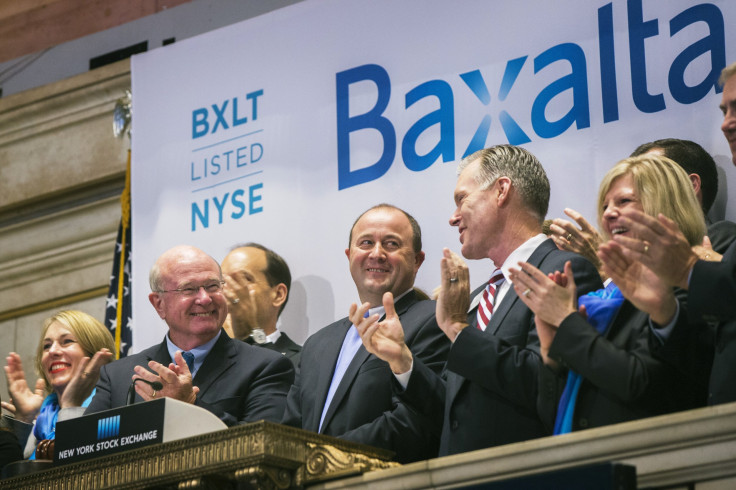 (Reuters) - Drugmaker Baxalta Inc has signed a deal with privately held Symphogen under which the companies will develop immuno-oncology drugs to treat rare cancers.
The agreement holds a total potential value up to 1.4 billion euros ($1.6 billion) in option fees and milestones over the long term, in addition to royalties on worldwide sales, Baxalta said.
The deal with Symphogen comes as Baxalta approaches the final stages of negotiating a potential sale to rare diseases drugmaker Shire Pharmaceuticals.
That deal is expected to value Baxalta around $47 per share, according to people familiar with the matter. It would include a cash component of about $20 per share, with the rest of it paid in Shire stock, said the sources, asking not to be identified because the negotiations are confidential.
Baxalta's shares were up 3.3 percent at $40.36 in late morning trading in New York.
Denmark-based Symphogen will receive an upfront payment of $175 million in exchange for its exclusive rights to six therapies to treat rare diseases.
Baxalta and Symphogen said on Monday they expect to conduct the first early-stage study in 2017.
Following the successful completion of early-stage studies, Baxalta will have an option to complete late-stage development and worldwide commercialization.
Immuno-oncology is a new field that uses the method of activating a patient's immune system against tumor growth. Both single and combined immuno-oncology therapies are likely to improve outcomes for a variety of cancers, the companies said.
(Reporting by Rosmi Shaji in Bengaluru and Carl O'Donnell in New York; Editing by Maju Samuel and Bill Trott)
Published by Medicaldaily.com