Bear Mauls Man At Church Picnic: Man Bloodied With Puncture Wounds May Face Charges For Provoking Bear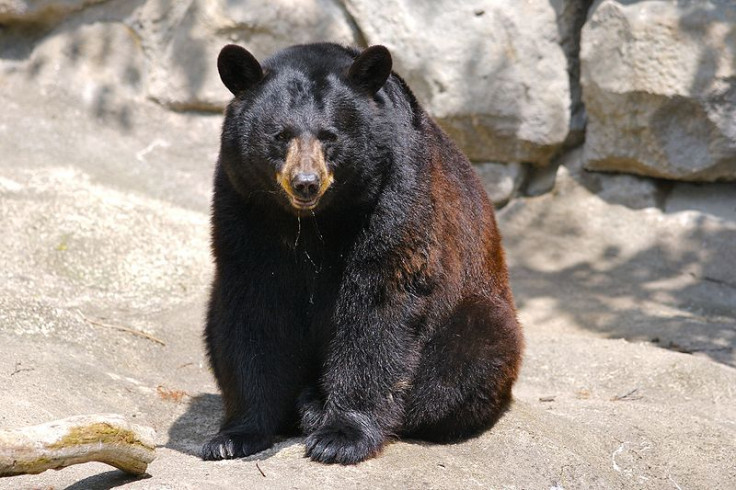 A bear mauled a man at an Alaska campground on Saturday after he reportedly threw barbecue meat at the animal while attending a church picnic.
According to the Anchorage Daily News, the man separated from the picnic around 5 p.m. to go for a bike ride. When he came across a black bear on his bike trail, he threw a piece of meat from his picnic at it. The bear ate that piece, so the man offered another. "That's when it kind of went ballistic," said Beth Ipsen, Alaska State Troopers spokeswoman.
Ipsen told reporters that the bear attacked the man, leaving him bloodied and incoherent. Park rangers found the man washing himself off. "He wasn't terribly coherent," said Alaska Dept. of Fish and Game spokesman Ken Marsh. "He was unsure of where the attack actually happened."
The man was taken to an area hospital where he was treated for his wounds and released. Authorities say that since there were no witnesses, it is hard to get the precise facts about what happened. Ipsen did tell reporters that the man had been drinking before the incident occurred.
Biologists who were sent to the scene after the attack said that they were unable to find the animal, but that it is unlikely that the bear will attack humans again. "The bear was pretty much goaded into this," Marsh said.
The "do not feed the animals" signs posted at national parks and zoos are there for good reason. Sometimes, the signs are there to protect the animals who may suffer various ailments or even die from eating human food. Other times, they are to protect people from animals that could begin aggressively seeking food from them, placing the parks' visitors at a greater risk for dangerous encounters.
According to Alaska's Division of Parks and Outdoor Recreation, bear attacks are relatively uncommon. "Bears have reasons for doing things. It's only from our lack of understanding that their behavior seems unpredictable," said biologist John Hechte.
The man in this mauling, whose name has not yet been released, could be charged with illegally feeding wildlife. However, charges have not yet been formally filed as the investigation continues.
Published by Medicaldaily.com