Being Outdoors in COVID-19: How N95 Ensures Protection during the Pandemic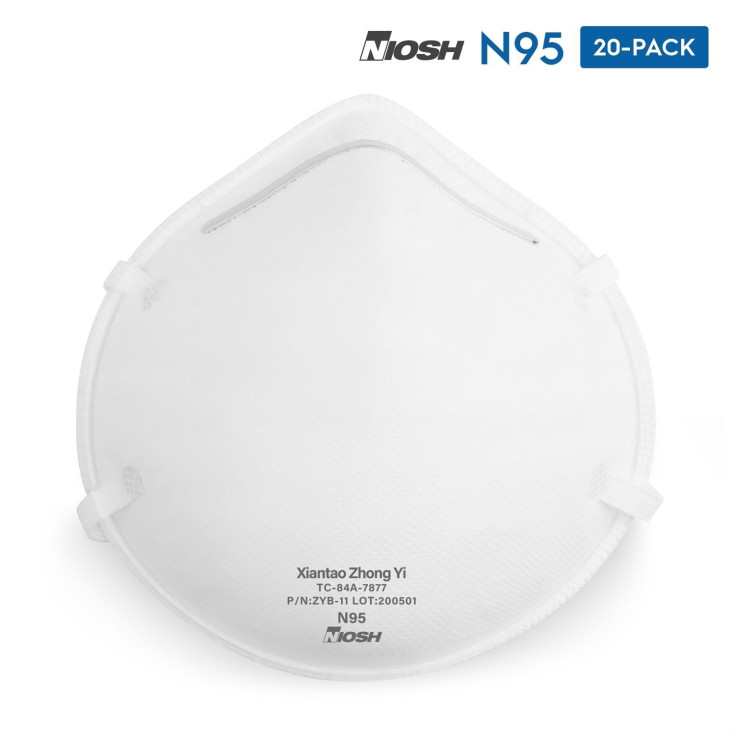 Are you looking for n95 mask for sale? Well, you are not the only one.
The regular active lifestyle of billions of people came to a halt as a deadly pandemic hit the world in December 2019. While the global healthcare industry continues to work relentlessly to come up with a much-needed vaccine, the harness on strict lockdown has been slackening in many regions.
As the world suffers from a drastic economic collapse, there has been a combined effort on survival by re-establishing businesses with minimal human exposure. However, many institutions have already begun operation and require regular attendance.
At this point, there is a low chance of remaining protected at home, and more and more people are going through a major transition in their lifestyle that emphasizes putting on the proper equipment to prevent viral transmission.
While regular clothing masks and surgical masks are widely used, medical-grade N95 masks have a higher potential to protect someone from direct contact with the Corona Virus. These masks are CDC and NIOSH approved and act as excellent particle filtering respiratory.
Other medical-grade masks include N99 which has up to 99% filtering properties; however, this mask might cause breathing resistance to some users due to its higher layered filtration process.
For regular use on commercial buildings, food industries, mining, construction sites, transportation, oil & gas fields, etc. where there is a higher risk of human contact and mass-contamination, N95 masks are highly recommended than surgical masks. The latter functions well as daily wear when the user can avoid crowded places with ease.
When it comes to industrial use, a medical-grade surgical mask may not provide significant support as it is not designed for proper face alignment.
As for N95 masks, these come with a two-strap design, a cushioning nose foam with metal nose piece adjustment – all of which ensure a comfortable and secure seal on the face. Due to the lightweight construction, the user can experience prolonged wear without any discomfort. N95 face masks are also good for multiple uses.
However, the filter can become clogged with pollutants over time. Therefore, it is recommended to dispose of the mask as soon as the wearer faces breathing difficulties due to a lack of air circulation inside the mask.
Unlike the beginning of the pandemic, numerous manufacturers are now offering N95 mask for sale. These vary in shape, colour, key components, etc. There may also be a difference in terms of pricing. This usually depends on the number of filters, inclusion of valve, disposable or reusable, etc. factors.
For business companies and industries with a large number of workers gathering every day, we recommend disposable N95 masks to avoid any potential transmission threat.
Settings Where N95 Masks should Not be Used
Due to multiple user-friendly facilities, N95 masks are usually ideal for most sectors. It has an approximate 95% filtration efficiency against particles that are non-oil based. As a result, these are widely distributed in construction industries.
An exception is a place where the wearer can come in contact with harmful gases, chemical vapours, and other harsh substances. N95 should also not be worn too close to a fire or extreme heat that might dissolve its core materials and lose efficiency.
N95 Mask For Sale - Single or Bulk?
Buying any face mask in bulk is more convenient than buying a single piece. Although many of these masks, like the N95, can be reused, the functionality deteriorates over time. There is no assurance when the filtration layer or valve will clog up, rising the need for an instant change.
Depending on the air quality of a place, the lifespan of an N95 might decrease. Therefore, bulk order is better for ensuring safe and protective measurement during the pandemic.
Things to Consider When You See N95 Mask For Sale
There are certain criteria that must be looked into before buying an N95 face mask. First of all, it must meet CDC and NIOSH guidance requirements to be uses in mass prediction industries. It should also be light and comfortable for wearing for a prolonged period without experiencing breathing issues.
Another significant factor to keep an eye on is the size. Many manufactures provide it in multiple sizes, which makes it easier to order for adults for maximum comfort fitting.
With the correct size and material, N95 face masks can be used regularly to combat viral transmission as much as possible till the world wakes up to a bright day without any need of extra cautiousness.