Belly Button Makeovers Offer The 'Perfect' Navel: Oval-Shaped Belly Buttons Are The Prettiest, Apparently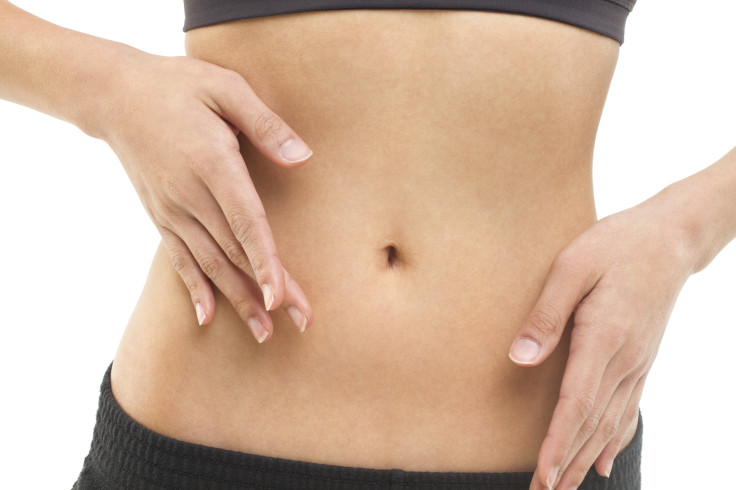 Do you find belly buttons beautiful or appalling? Whatever your opinion, plastic surgeons believe they've found a way to define the "perfect" belly button.
In a new study published in the journal of the American Society for Aesthetic Plastic Surgery, Aesthetic Surgery Journal, surgeons at the University of Singapore's Yong Loo Lin School of Medicine have claimed that the ideal navel is oval-shaped, vertical, and has a ratio of 46:54. They came to this conclusion using the "Aesthetic Analyzer," a computerized tool that researchers have used previously to examine what makes noses, breasts, and the belly button (also known as the umbilicus) aesthetically-pleasing.
In the study, the researchers analyzed various belly buttons and compared them to Playboy models as sources of ideal "beauty," which perhaps deems the study flawed from the start: "Using Playboy playmates is kind of an arbitrary sample," Dr. Adam Rubinstein, a Miami plastic surgeon, told Today.com. "Just because these women are considered beautiful doesn't mean they have beautiful belly buttons."
"Beautiful" belly buttons, the authors found, were likely to be small, vertically-oriented, and had a small flap or "hood." Of course, beauty is subjective and lies in the eye of the beholder. But people undergo plastic surgery in order to make their belly buttons look more like Playboy navels.
Known as an umbilicoplasty, these plastic surgery operations are common after a tummy tuck, dramatic weight loss, or weight gain — making people become dissatisfied with the appearance of their navel. "Adults can lose their belly buttons after a tummy tuck, for example, if the surgeon doesn't create one, and sometimes they lose it just through another type of stomach surgery," Rubinstein told Today.com. "Sometimes the belly buttons that are created are just really bad looking."
Belly buttons are scars left over from where the umbilical cord was attached to the abdominal area; they are present in all mammals. Ninety percent of humans have "innies," which involves a small depression in the skin; the rest have "outies."
Most people who want new belly buttons ask for a small "dime slot" that's vertical. "There are a number of people who have pierced belly buttons and now they have piercing regret, and scarring, and women who have had several children and now their belly buttons are misshapen, and then there are people with tattoos who say get rid of the tattoo and give me a new belly button," Dr. Brent Moelleken, a plastic surgeon in Beverly Hills, told Today.com. "Creating a belly button is a work of art. No one really needs to walk around with a belly button that looks like a coin slot or a bullet hole." On the other hand, perhaps it's unnecessary to get an umbilicoplasty unless there's been serious damage to the navel; a trend of belly button makeovers could be as bad as thigh gaps.
Published by Medicaldaily.com