Benefits Vs. Risks Of Sexting: Why Sending Explicit Sexual Messages Works Better For Committed Couples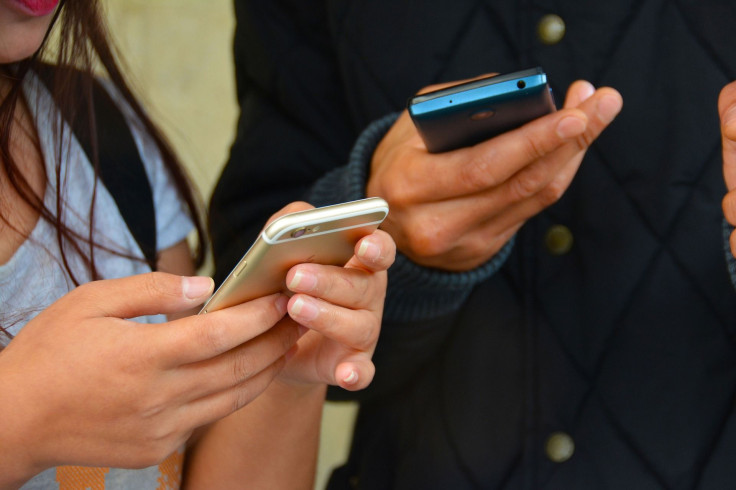 In the digital age, sexting is king, with around half of smartphone owners using their device to send or receive explicit sexual messages. Unfortunately, technology evolves faster than our ability to study its effects on our sexual health, but recent research suggests this trend could have benefits or risks, depending on how strong of a relationship sexters have with their sexting partner.
A study now published online in Computers in Human Behavior has found that when sexting is conducted in a casual relationship, it has fewer positive emotional and sexual consequences, and results in more regret and other negative emotions, particularly among female sexters. Lead researcher Michelle Drouin told PsyPost that although in some relationships sexting can be seen as "fun or flirtatious," her new research shows that it can also incite emotional pain, which is why sexting may be best left for committed couples.
Read: Sexting Might Actually Be A Sign Of A Committed Relationship
"Many people experience regret or worry about the pictures they have sent to recent partners, and some even report discomfort and trauma at the time they sent the pictures," said Drouin, PsyPost reported. "Most importantly, women and those who send these sexual images to casual sex partners report fewer relationship benefits (emotional or sexual) and more relationship detriments associated with the sexting than those who send them to committed partners."
The National Health Services of the UK define sexting as sending sexual messages or sexually explicit pictures of yourself to someone, and the behavior is extremely popular. Cosmopolitan has even published a "How To Sext" manual containing helpful hints such as to never show your face in an explicit message and to refrain from sexting until you've actually had sex with your partner.
The most recent study was based on responses from 352 undergraduate students who completed an online survey. While this particular study does not show the effects of sexting on older committed relationships, past research has. For example, a 2015 study based on responses from 870 participants aged 18 through 82 found that when sexting is done in a more committed relationship, it can be used as a tool to promote sexual health, as sexters report higher levels of sexual satisfaction. On the other hand, this study found that singletons who took part in sexting reported the least amount of sexual satisfaction.
Not only was sexting more beneficial for those in committed relationships, but committed couples also admitted to taking part in this behavior more than those just casually dating. Seventy-five percent of respondents who were in a committed relationship reported to having sexted, while only 43 percent in a casual relationship and 26 percent of single respondents said the same.
"Most research looks at sexting as something that's dangerous," said study researcher Emily Stasko, Newsweek reported. "But if it's only bad then people wouldn't do it as much as they do."
Ultimately, research seems to point to the same conclusion: Sexting can be healthy and fun, or dangerous and stressful, depending on the context of the relationship. If you are in a healthy, committed relationship, the odd explicit sext can be a great way to mix things up with your partner, but if your relationship is far less stable and committed, it's best to put sexting on the back burner for a while.
Source: Drouin M, Coupe M, Temple JR. Is sexting good for your relationship? It depends … Computers in Human Behavior. 2017
See Also:
Sexting Common Among Misbehaving Middle Schoolers; Students 4 to 7 Times More Likely To Engage In Sexual Acts
Published by Medicaldaily.com