Best Hospitals List Breaks Down Specialties, With Pediatric Centers Falling In Dramatically Different Spots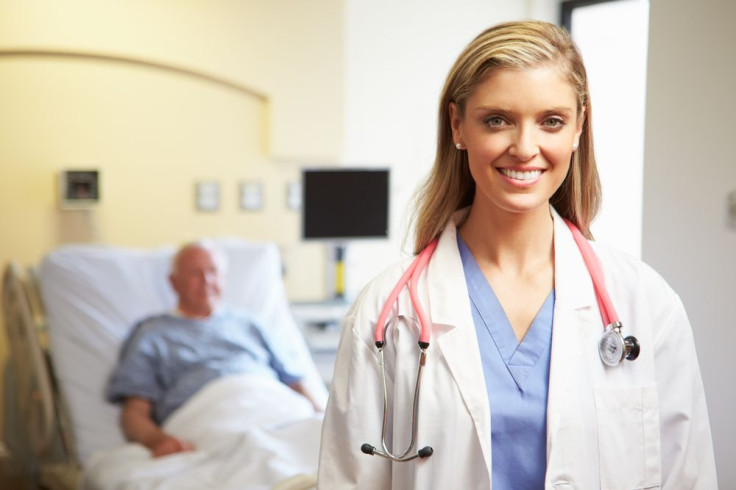 Comparing the top medical centers across the United States, U.S. News & World Report has released its annual Honor Roll list of the Best Hospitals for 2014-15. For the first time in the list's history, the Mayo Clinic ranks as the No.1 Overall Hospital followed closely by Massachusetts General Hospital and Johns Hopkins Hospital. Last month, U.S. News & World Report also released its list of the Best Children's Hospitals, which was based off of a different ranking strategy compared to the Best Adult Hospitals.
"U.S. News strives to provide patients and their families with the most comprehensive data available on hospitals," Avery Comarow, U.S. News health rankings editor told CNN. "With an estimated 400,000 deaths occurring in hospitals each year from medical errors, measuring safety performance is critical to understanding how well a hospital cares for its patients."
The 2014-15 Honor Roll for the nation's Best Hospitals covered upward of 5,000 medical centers spanning 16 medical specialties such as cancer, cardiology, gynecology, and neurology. Each hospital's score is based on objective performance data, including patient survival rates, nurse staffing, and other resources. The hospital's reputation, which is determined by a survey of physician specialists, also plays a role. To make the Honor Roll, hospitals have to score very high in at least six specialties, a feat that only 17 hospitals achieved.
The U.S. News Best Children's Hospitals rankings were decided by a lengthy clinical survey that was sent to 183 of the nation's top pediatric centers and a reputational survey sent to pediatric specialists. Data gathered by the clinical survey included the success of programs that prevent infections and the number of nurses employed by the hospital. Of the 10 specialties that were included, data reflected specialty concerns such as complications from kidney biopsies and three-year survival rates for certain cancers.
Best Overall Hospitals
1. Mayo Clinic - Rochester, Minn.
2. Massachusetts General Hospital - Boston
3. Johns Hopkins Hospital - Baltimore, Md.
4. Cleveland Clinic - Ohio
5. UCLA Medical Center - Los Angeles
Best Children's Hospitals
1. Boston Children's Hospital
2. Children's Hospital of Philadelphia
3. Cincinnati Children's Hospital Medical Center
4. Texas Children's Hospital - Houston
5. Children's Hospital Los Angeles
Best Cancer Hospitals
1. Memorial Sloan Kettering Cancer Center - New York
2. University of Texas MD Anderson Cancer Center - Houston
3. Mayo Clinic - Rochester, Minn.
4. Dana-Farber/Brigham and Women's Cancer Center - Boston
5. Johns Hopkins Hospital - Baltimore
Best Children's Cancer Hospitals
1. Dana-Farber Boston Children's Cancer and Blood Disorders Center
2. Children's Hospital of Philadelphia
3. Cincinnati Children's Hospital Medical Center
4. Texas Children's Hospital - Houston
5. Children's Hospital Los Angeles
Published by Medicaldaily.com