Health-wise, United We're Not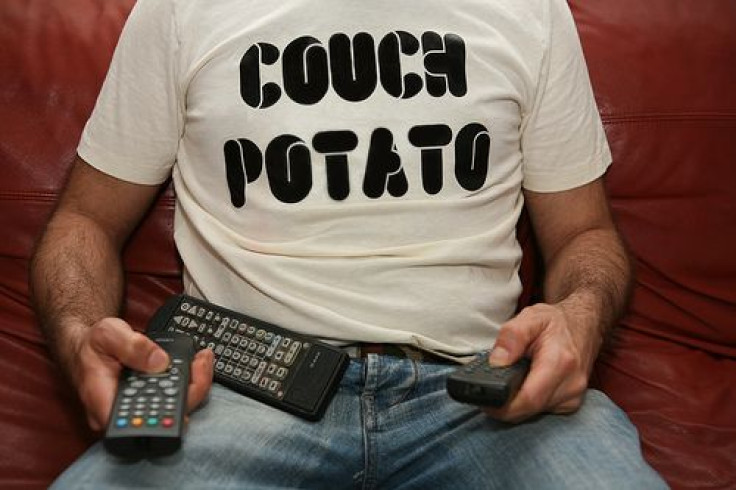 Residents of "the Islands of Aloha," "the Garden State" and "the Bay State" can rejoice. A survey of more than 360,000 people found that those living in Hawaii, New Jersey and Massachusetts are the healthiest among us.
Since 2008, Sharecare, a digital health company co-founded by TV personality Dr. Oz, has ranked the states according to health status. The highest ranking states for 2019 are in green with the lowest ranking in red.
The report assesses states on five key categories called the well being index.
Purpose. Do you like what you do? Do you feel like you are going somewhere?
Social. Do you have people around you that you love?
Financial. How you feel about money, stable or stressed?
Community. Do you like it where you live? Do you have pride?
Physical. Are you healthy physically?
This year, Sharecare partnered with Boston University to expand into new areas new like hospital access, food security and housing. They called this new metric the "social determinants of health index." Including this data significantly altered the rankings. Before, New Hampshire had come first in many categories, but with the new criteria, fell to the middle. Delaware tumbled down the rankings with the new assessment guidelines.
Why do they do this? Sandro Galea, MD, DrPH, dean of Boston University School of Public Health answered that question in a video on Twitter, "At some level, the idea is fairly straightforward. The idea is that my health and your health isn't just about you and me, it's actually about where we live, where we work, where we play."
Below, the top and bottom 10 under the old system. The highest are in yellow and the lowest ranking states are in purple.
But what do these rankings mean, other than just state pride for Hawaii? Sharecare did extrapolate some information from its data. For instance, communities with bike paths had better health and well-being outcomes than those that didn't. This doesn't mean that every county needs to put in miles of bike track, Sharecare mentioned bike paths as just one of many small steps that communities can take to become healthier, more welcoming, and hospitable places.
Some measurements weren't so easy to change. Some states like Arizona and Nevada saw their rankings drop when more of their rural counties were included in the report. In explanation of this drop, the Centers for Disease Control and Prevention has previously reported that, "[I]n general, rural Americans tend to have higher rates of cigarette smoking, high blood pressure, and obesity as well as less access to healthcare which can negatively affect health outcomes. They are also less likely to have health insurance."
Taking into account the new rankings, many Southern states fared especially poorly. The social determinants of health ranked states on:
Healthcare access. How many doctors you have access to.
Food access. Is there a grocery store within a mile of your house? This access is especially important for underserved populations.
Resource access. Can you easily borrow a book from the library, go to church, get a job or shop for your groceries?
Economic security. Are you likely to be employed?
Housing and transportation. Is there public transportation? Is it easy to get a house or somewhere to live?
Although states that scored highly on one Sharecare's metric did not necessarily have the same score on another metric, some outcomes stayed the same. For instance, using the health and the well being indices, Mississippi, Alabama, and Kentucky ranked in the bottom five using both rating systems. Sharecare explained that most of the states that ranked in the top 10 in the well-being index also ranked highly in the housing and transportation access indices. Conversely, the bottom 10 states in the well-being index ranked in the bottom half for housing and transportation access.
Below, a map shows the social determinants of health, with green states ranking higher and blue states ranking at the bottom.
Sharecare expressed hope that "[T]hrough equal weighting across well-being and social determinants, CWBI (Community Well-Being Index) [would] deliver an overarching metric that provides insight for the next generation of community-driven care, affording the opportunity to evaluate health risk across multiple levels and viewpoints, and enabling new data-driven interventions across people, policy and places."
America's Health Ranking (AHR), out of UnitedHealth Group, a for-profit healthcare company, also does state by state rankings. Whereas Sharecare uses a survey, the AHR pulls data from several governmental agencies and nonprofit institutes. They assess five categories:
Behaviors
Social and Economic factors
Physical environment
Clinical care
Health outcomes
Again, green indicates the highest ranking and red the lowest ranking states.
So, how similar are the results to the Sharecare survey? Hawaii and Massachusetts both ranked in the top five and Alabama, Mississippi, and Louisiana ranked in the bottom five.
While it is possible to be healthy in any state, some may have an upper hand, due to having more robust economies, more hospitals, or perhaps, relatively speaking, the smaller things, like more bike paths.
Published by Medicaldaily.com