The Best Sunscreen Products May Be Hiding Their True SPF: What Consumers Need To Know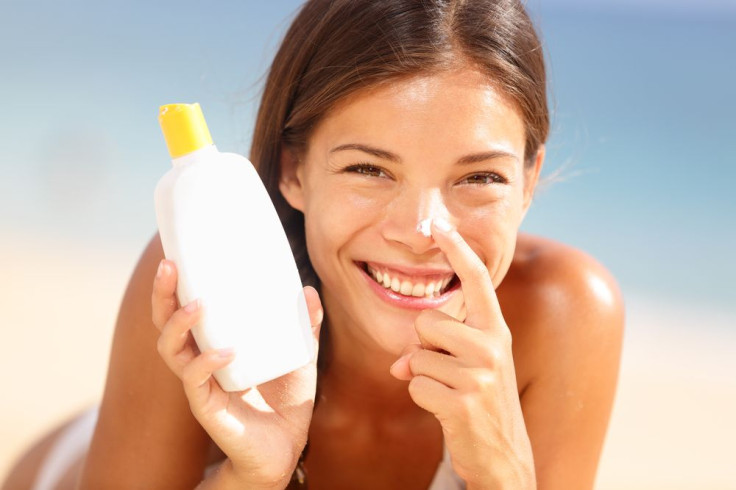 With summer right around the corner it's time to start thinking about the right sunscreen to protect you and yours from harmful ultraviolet (UV) radiation. Like most beachgoers, you may only consider the sun protection factor (SPF) of the best sunscreen brands before making your decision, however, new research suggests that you look beyond your favorite sunscreen's label. Researchers at Consumer Reports have tested 20 sunscreen products to find which brands are actually offering the SPF protection thy advertise.
According to the Skin Cancer Foundation, adults who use sunscreen with SPF 16 and above can cut their risk of developing melanoma, the deadliest form of skin cancer, in half. Around 90 percent of non- melanoma and 65 percent of melanoma cases are associated with exposure to the sun's UV radiation. On top of the recommendations offered by Consumer Reports, the Skin Cancer Foundations suggest using sunscreen with its official Seal of Recommendation given to skin care products that meet strict criteria for safety and effectiveness.
A survey conducted by Consumer Reports revealed that among 1,000 adults in the United States half only focused on SPF when making their sunscreen decision. Out of the 20 sunscreens featured in the report, only two (BullFrog WaterAmor Sport InstaCool SPF 50+ and Coppertone Sensitive Skin SPF 50) provided the SPF protection advertised on its label after the wearer was submerged in water. Other sunscreen brands only contained four to 40 percent of the SPF protection they promised.
Although most of the sunscreens tested by Consumer Reports did not meet the SPF protection they advertised, sunscreens offered by seven of the top companies including Banana Boat, BullFrog, Coppertone, Walmart-brand Equate, Neutrogena, Target-brand Up & Up, and Walgreen-brand Well can still provide quality protection against both UVA and UVB radiation. For example, a sunscreen with SPF protection of 30, which offers 40 percent less than what it advertises, still gives its wearer SPF protection of 18.
Published by Medicaldaily.com