Better to Eat Broccoli Whole Than Supplements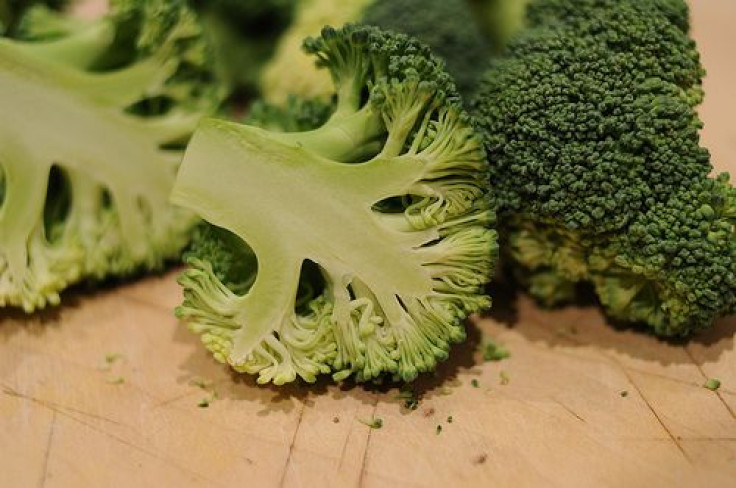 Researchers found that to attain the full health benefits of broccoli, people should eat the vegetables instead of supplements.
Broccoli is a type of cruciferous vegetable. Others in the group include cauliflower, cabbage, and Kale, which have vitamins, fiber and disease fighting phytochemicals.
Broccoli has been linked to lower cancer risk and the ability to stop the growth of cancer cells for tumors in breast, lung, colon and liver, according to the American Cancer Institute.
Recently researchers at the Linus Pauling Institute in Oregon State University found that most broccoli health benefits in supplements are not absorbed by the body and have less value to increase health than eating the real vegetable.
"Not only do you need to eat the whole foods, you have to go easy on cooking them," said Emily Ho, an OSU associate professor and principal investigator with the Linus Pauling Institute, according to a released statement.
"Some vitamins and nutrients, like the folic acid often recommended for pregnant women, are actually better-absorbed as a supplement than through food," said Ho. The issue of whether important nutrients can be obtained through whole foods or with supplements is never simple," she said.
In the study researchers found enzyme myrosinase missing from most of the supplement form of glucosinolate, class of organic compound that gives valuable health benefits called phytochemicals in broccoli. Without the enzymes found in whole food, the body actually absorbs less of the important compounds.
"Adequate levels of nutrients like vitamin D are often difficult to obtain in most diets. But the particular compounds that we believe give broccoli and related vegetables their health value need to come from the complete food."
Published by Medicaldaily.com