BetterMe's Innovative Weight Loss Program: A Psychology-Based Approach to Health
By now, everyone knows the drill - whether you want to lose 10 pounds or 20, decrease your calories and get more exercise. Every year, we set out to do just that. We get on a diet, pay for a gym membership, and resolve to stick to healthy habits.
Multiple studies indicate that while many people succeed in short-term weight loss, they struggle to keep the pounds off. The statistics are sobering - 80% of people who lose a significant amount of weight regain it within a year.
Psychologists have discovered why it's difficult to stick to healthy habits long enough to lose weight and keep it off. Based on a recently developed framework, Cognitive-behavioral therapy for weight loss, it's proven that the only way to get yourself to adopt positive, long-lasting habits is to change how you think.
The BetterMe team discovered that successful weight loss is not just about being motivated and signing up for yet another program. People who repeatedly fail at losing weight and keeping it off are unable to get past negative thought patterns.
The most important asset such people need are cognitive skills. Fuelled by this realization, the program creators selected a psychology-based approach to weight loss that is more effective than any other.
How A Psychology Shift Guarantees Weight Loss Success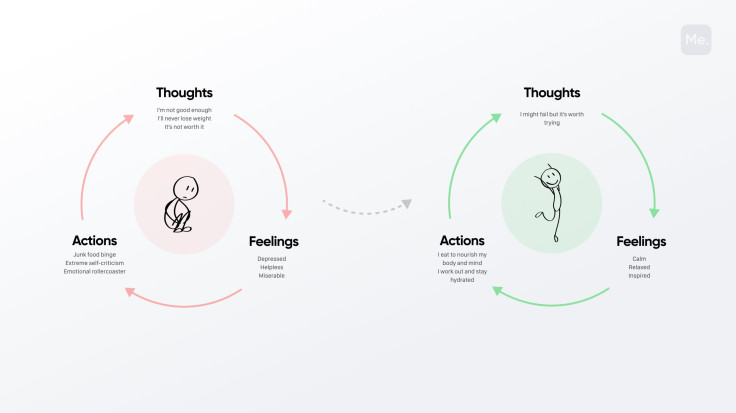 This psychology-powered approach focuses on identifying negative thought patterns, then replacing them with more positive thoughts. The technique not only helps manage weight loss, but can significantly improve one's quality of life.
Research has shown that even when people are able to lose weight, they struggle with social situations because they haven't developed cognitive skills needed to cope with food cravings and control their eating habits. CBT addresses these issues head-on by teaching people how to maintain focus and control their thinking.
This therapy approach leads to greater motivation and self-esteem, which are key factors in long-term success of any weight management initiative. More specifically, this approach has the following benefits:
Triggering positive thoughts that lead to positive actions
Overcoming negative thinking to lower cortisol and boost your body's fat burning abilities
Reframing long held fears to reduce procrastination and keep you focused on the goal.
BetterMe's Psychology-Based Lifestyle Change Program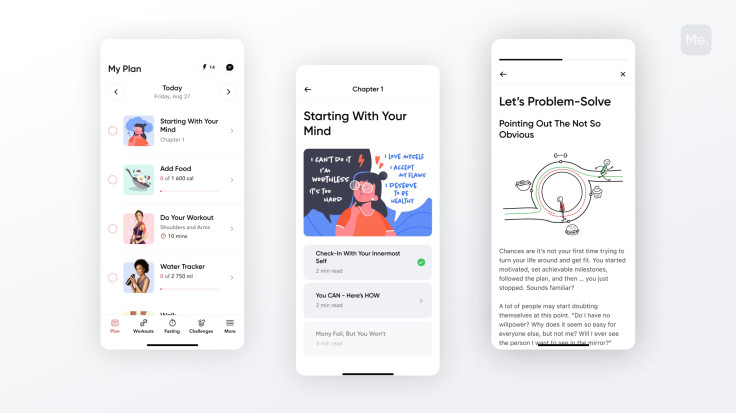 BetterMe's psychology-powered weight loss program isn't a quick fix, but one that's tailored to fit an individual's needs.
This can involve keeping food diaries, learning how to shift your attention away from negative thoughts, controlling your urges, and more.
A psychology-based approach can also help people develop better exercise habits. Focusing on the mind helps bridge the gap between knowing what you should do and actually doing it.
The main goal of the program is to help people learn how to think differently about themselves and their food choices.
This program runs for 6-12 months , and takes up no more than 10 minutes of your day. Each day, you'll access these tools that will prompt you to change how you think of yourself and the world: open-ended questions
Informative content
Quizzes
Diaries
Scales
Tests
The course is divided into several chapters that cover topics such as:
How to change your mindset
How to develop healthy habits
Choosing the right foods
Creating an optimal weight loss plan
From one chapter to the next, this course will change your mind and body. The aim of the program is to equip you with the tools you need to manage your thoughts, actions, and habits. Eventually, each change adds up to improve your overall quality of life.
BetterMe is focused on developing a new mindset, but they don't leave out the tools you need for a physical transformation - diet and exercise.
Effective Workouts That Suit All Users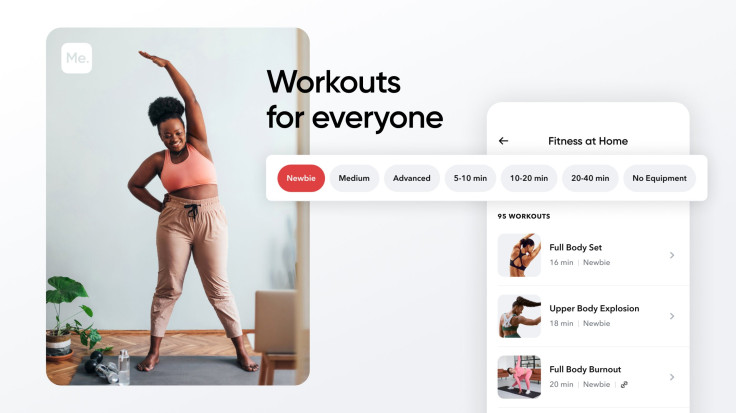 Ever looked at a weight loss workout plan and thought "I can't do that!" or "That's too hard."? The BetterMe team knows that slow progress is more likely to be successful. They created workouts that are easy for you to do at your own pace.
Are you a newbie to working out? They have easy, comprehensive workouts for everyone. Are you searching for a strenuous workout? Military-style sessions may be just what you're looking for. Do you want to tone certain muscles? The ab, upper body, and lower body routines are worth considering. In the mood for light but effective workouts? The dance workouts are a good choice.
Seniors and people in wheelchairs are also catered to within the broad exercise section of the app. The most useful aspect about each of these workouts is that they're demonstrated, allowing you to apply the appropriate technique.
Healthy and Delicious Meal Plans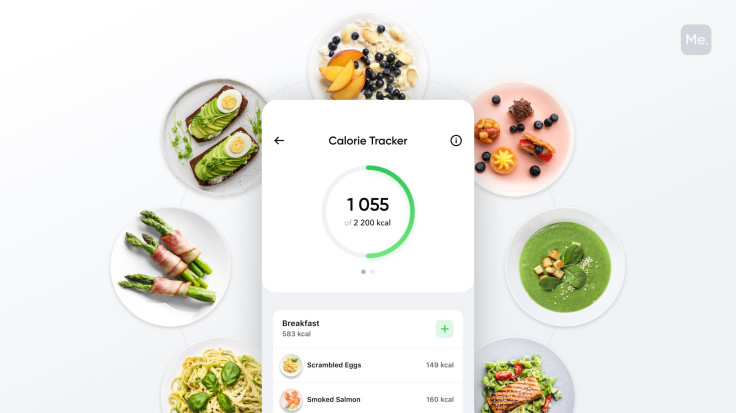 Looking for healthy, nutritious weight-loss meal plans that aren't based on fad diets or severe restriction? Have you thought about diet-based meal plans created by nutritionists that match your preferences and weight reduction goals?
The BetterMe app will tell you what to eat based on whichever of the following diets you choose:
Traditional
Vegetarian
Vegan
Keto
Keto vegan
Pescatarian
Lactose free
Gluten free
Paleo
Mediterranean diet
The meal plans range from 1200-3000 calories - the app will tell you how much you should eat based on your specific weight loss goals. You can log meals with the calorie tracker, and stay on top of your daily water intake with the water tracker. Everything you need to successfully break unhealthy eating habits is in the app.
See Your Goals Through With BetterMe's Psychology-Powered Program
"This is just too hard I can't do it", "It's not fair, why does everyone else get away with it", "I really deserve to feel good right now" - If you find yourself at the mercy of sabotaging thoughts, the BetterMe app is for you. You can't prevent these thoughts from entering your mind, but with the right tools you can overcome the negativity and reframe your mindset.
Start by taking this 1-minute quiz to get a personal weight loss plan tailored to fit your age and BMI. Next, download the BetterMe app to get access to the weight loss program, workouts, and meal plans that will help you reach your goals.
NO IMPLIED AFFILIATION or ENDORSEMENT. BetterMe is not claiming an affiliation with any person who is mentioned in the material.
Published by Medicaldaily.com