Beyonce Is Pregnant Again, So How Will She Stay Fit? 5 Workouts For A Mom-To-Be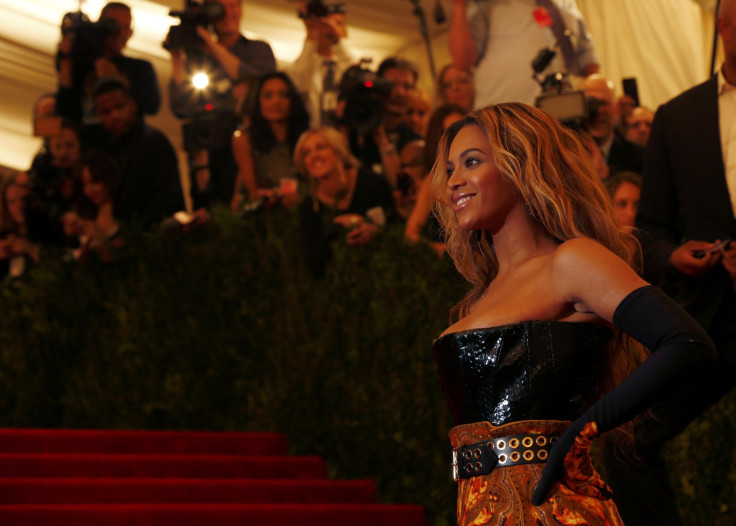 Although she hasn't publicly confirmed it, there is plenty reason to believe Beyonce is pregnant with her second child.
Weight gain can be difficult to come to terms with for pregnant moms who want to stay at their pre-pregnancy weight range — especially future moms who are supposed to be dancing and singing on stage for thousands of screaming fans. Keeping your weight down but getting enough calories in your body for your growing baby to be healthy and happy is a tough line to walk, but we've got some expert advice on how you — and Beyonce — can stay fit throughout the pregnancy.
According to Yvonne Thornton, M.D., double-board certified specialist in obstetrics, gynecology and maternal-fetal medicine, the popular phrase many pregnant use, "eating for two" is misconception by society. "...if you are a 140-pound woman, that seven-pound baby is one-twentieth the size of you, so there is no reason in the world to eat for two you's," wrote Dr. Thorton on her blog in the Huffington Post.
Moms-to-be only need to consume an average of 300 calories more than their own recommended amount pre-pregnancy (2,200 to 2,400) says The McKinley Health Center at the University of Illinois At Urbana-Champaign. In arecent study, researchers found that only 14 to 23 percent of pregnant women engage in the recommended amount of physical activity by the government — a level of exercise that was associated with lower rates of gestational diabetes, hypertension, and depression.
The best way to monitor your weight gain is to become involved in healthy and safe exercise routines that will help you and your child stay fit. The American Congress of Obstetricians and Gynecologists (ACOG) says 30 minutes of moderate exercise a day is advised for women who have a normal pregnancy.
Exercuse your way to a normal and healthy pregnancy with these five outdoor workouts that will keep you in shape throughout the nine months of your pregnancy.
1.Swimming and Aquatics
Water exercises can relieve physical discomfort commonly experienced in pregnancy. Its cardiovascular benefits will leave you feeling "as light as a feather." Breast strokes are helpful during the third-trimester because they can lengthen chest muscles and shorten back muscles that can be misaligned says Linda Kiefer, assistant men's and women's swim coach at the University of Toronto to Canadian Health. This physical activity's low impact on the joints of the knees, hips and ankles makes this exercise a moderate one for moms-to-be.
2. Cycling
This activity can ease childbirth and prevent complicated pregnancies. The National Cycling Charity (CTC) advises for pregnant women to raise their handlebars and fit lower gears in this moderate-intensity exercise. Mayo Clinic says if you have exercised before pregnancy, you can continue to work at the same level you used to pre-pregnancy to keep your body active.
3. Yoga
Outdoor yoga can help you relax during your pregnancy by stretching your core muscles and easing back pain. Bikram yoga (also known as "hot yoga") is not advised because of its high level intensity. It is advised to not lay on your back after your first trimester says Dr. Linda Burke-Galloway, author of The Smart Mother's Guide To A Better Pregnancy.
4. Brisk Walking
Walking is a low-intensity form of aerobics that can help tone your muscles while you're pregnant. A walk outdoors can improve your mood and make you feel alive and energetic. It can protect you from gestational diabetes and preeclampsia says the National Diabetes Information Clearinghouse (NDIC).
5. Running
Running is only good for those who were runners pre-pregnancy. Those that are high-intensity runners can continue the same level of intensity until they feel uncomfortable to do so. Sara Oliveri, a local personal trainer believes the best time to run would be during your first trimester.
"Aerobic activity during pregnancy often helps boost women's energy levels as well as increasing cardiovascular and muscular stamina which helps women prepare for labor," says Oliveri to the Washingtonian.
Published by Medicaldaily.com