Bicycle-Related Genital, Kidney Injuries Lead To 4,000 ER Visits Each Year; But Can We Do Anything About It?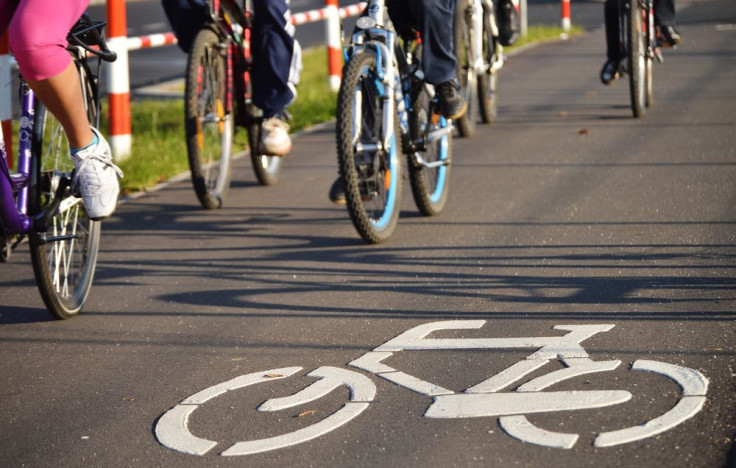 New research shows that bike riding is associated with a high risk of kidney and genital injury, especially among young children.
Dr. Benjamin Breyer, a urologist at the University of California, San Francisco and co-author of the new study, said the findings suggest that head injuries and scraped elbows aren't the only thing bicyclists should worry about. "We were surprised that there were so many injuries related to bike riding," he told Reuters.
The study, which is published in the journal Injury Prevention, used data collected by the National Electronic Injury Surveillance System (NEISS) — an expansive sample of emergency room visits involving an injury associated with a consumer product. Earlier this year, the same database was used by researchers at Western Michigan University to show that injuries related to extreme sports were much higher than previously thought.
After isolating the injuries involving bicycles, Breyer and colleagues separated the victims by age and severity of trauma. They also excluded injuries caused by a collision with a car.
The team found that, between 2002 and 2010, NEISS recorded about 4,000 bicycle-related kidney and genital injuries each year. About 70 percent of the injuries resulted from direct contact with the bike as opposed to hitting the ground. In nearly half of those injuries, the culprit was the top tube that runs between the seat and the handlebars.
Compared to adults, children were nearly ten times as likely to end up in the ER with these injuries — 448 out of 100,000 children as opposed to 53 out of every 100,000 adults. That said, adults were more likely to be hospitalized; while 12 percent of adult's ER visits resulted in hospital admittance, only seven percent of children's visits did. Overall, males accounted for the majority of injuries.
According to some experts, the findings call for more safety-conscious bike riding rather than new public health guidelines or consumer warnings. "This particular study, if anything, shows that the vast majority of people who come to the ER come for minor injuries," Dr. Landon Trost, a urologist with the Mayo Clinic, told reporters. "Should kids wear an athletic cup? Should we have airbags on handlebars?"
Breyer seems to agree, calling the new paper an "exploratory" study that hasn't informed any prevention strategies so far. "Riding your bike safely is the most important thing," he said. "Wear a helmet, follow the rules of the road, and be alert and be visible."
Source: Tasian GE, Appa AA, Bagga HS, Breyer B, et al. Bicycle-related genitourinary injuries in the USA from 2002-2010. Injury Prevention. 2014.
Published by Medicaldaily.com