Big Pharma Meets Non Profit: Is The New GSK And Save The Children Partnership In Africa's Best Interest?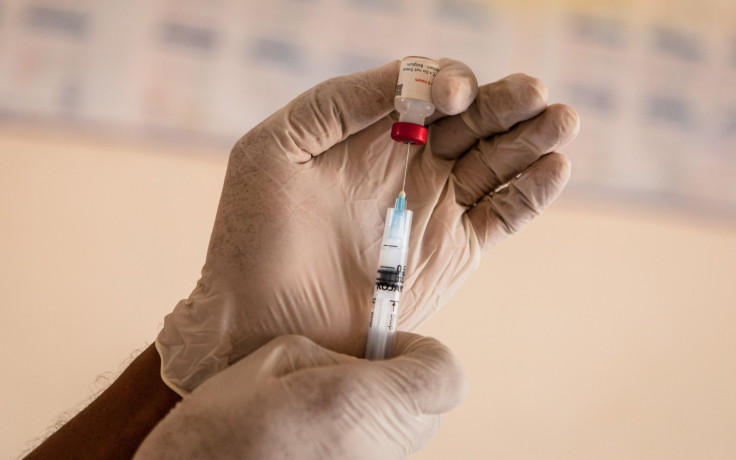 This past week, the global pharmaceutical giant GlaskoSmithKline (GSK) and the NGO Save the Children startled the public health community by announcing a partnership that would attempt to bury the hatchet between the worlds of Big Pharma and Non Profit. GSK has committed $23 million dollars to a five-year program that will set up facilities in Kenya and the Democratic Republic of Congo to train new health care workers who can deliver GSK's vaccines and medicines to babies and children.
On the face of it, this isn't a novel concept. There's a reason that Pfizer, Novartis,Sanofi, AstraZeneca and, of course, GSK all have some form of "corporate responsibility" section of their website — drug companies have historically been involved in a lot of questionable business practices, and there is an ongoing attempt to rebuild their reputation through cosmetic PR maneuvers.
Of course, the public isn't buying it. A survey published in BMJ in 2004 found that 87 percent of Americans distrusted pharmaceutical companies. And doctors don't trust research funded by the pharma industry, even when those studies are potentially life-saving and life-altering.
Nevertheless, GSK and Save the Children have worked together for years. As noted in the press release, GSK has committed to reinvesting 20 percent of the profits it makes in developing countries back into the community. "This reinvestment initiative is managed by Save the Children across 16 countries in west and central Africa as well as Yemen and Haiti," Mary Anne Rhyne, GSK's Director of US External Communications, wrote to me in an email.
Speaking to me over the phone, Simon Wright, head of child survival at Save the Children, confirmed that his group manages funds provided by GSK, using the money to "expand access of the poorest children to health workers and improving the chances of having a child be treated by a health worker when sick."
However, this new GSK and Save the Children partnership could be a whole new ballgame. At least, that's what the two organizations claim. In a press release, Save the Children wrote that the non-profit would "be involved in helping GSK to research and develop medicines for children, with a seat on a new pediatric R&D board."
In other words, the for-profit and non-profit worlds are about to collide.
Which brings up a few red flags. After all, the past decade has not been all roses for GSK. On the one hand, since the 2000 merger of Glaxo Wellcome and SmithKline Beecham, GSK has, from a financial standpoint, become a true titan of the industry. According to CNN Money, the company generated approximately $43.907 billion in revenue and $8.434 billion in profits 2012 — good enough for 231st on the Global 500 list.
But on the other hand, it has been embroiled in numerous scandals and lawsuits — the latest of which was the largest health care fraud settlement in U.S. history. GSK pled guilty to dozens of accusations of misconduct, including inappropriately marketing its products, failing to report serious safety issues on some drugs, and paying kickbacks to doctors to prescribe their drugs. GSK had to pay the Department of Justice $3 billion — a tidy sum, but far from crippling.
GSK has also been regularly called out for the way it conducts business in developing countries — in African countries, in particular, where disease is rampant and medicines are scarce. Not only did GSK refuse to mark down the cost of AIDS drugs throughout the 90s, but in 1997, it joined forces with 39 other pharmaceutical companies and sued South Africa's government (Nelson Mandela was named in the suit) for allowing manufacturers to develop cheaper generic versions of brand-name drugs. The lawsuit was eventually dropped after widespread protest, but the PR damage was done.
To its credit, GSK has made huge strides forward since. In 2009, the non-profit NGO Oxfam applauded GSK's move to cut the price of all of its medications to the 52 poorest countries in the world. And since 2008, GSK has stood at the very top of the Access to Medicines Index, which is published by an independent group in order to "show which companies do the most to improve access to medicine and how." The firm is also a founding member of WIPO Re:Search, a means to share intellectual property with other collaborators in order to accelerate research for new treatments for tropical diseases.
The partnership with Save the Children seems like another step in the right direction for GSK. After all, it will almost certainly be beneficial to the children in the poorest countries of Africa. As part of the program, GSK will reformulate its Corsodyl brand mouthwash for use as a disinfectant for cleaning umbilical cords — a practice which has been shown to reduce infant mortality. GSK has also committed to adapting a pneumonia antibiotic for children with limited access to drinking water and milk. You can read more details about what the partnership entails here.
But when a for-profit organization is acting against its best financial interests, you have to question the motive. There are probably dozens of socially-responsible employees at GSK. But how can we be certain that GSK, as a whole, is acting in its new partner's best interests?
While most experts and media outlets are applauding the partnership, at least one industry expert is critical.
"Clearly Glaxo needs to rehabilitate its reputation, and what better than a partnership with Save the Children to try and do that," said John Hilary, executive director of the non-profit War on Want, in an interview with BBC's Radio 4 Today program. "But the second issue here, and the second benefit for Glaxo, is the idea that they can enter new markets, they can get access to new markets in emerging economies which will become more and more important for their sales over the long run."
In partnering with Save the Children, GSK will inherit the non-profit's existing infrastructure and all the goodwill generated by its past operations in developing nations like Kenya. In addition, the new partnership is specifically designed to train new health care workers — or, perhaps, a distribution network for GSK's current and future products.
Wright doesn't buy it. "We're not that kind of organization, we don't handle medicines," he said. "Apart from emergency situations, we tend to not employee medical staff anyways."
If done correctly, this partnership could yield tremendous long-term dividends both for GSK and poor communities. But what if the profit motive and purpose motive end up at odds with each other? What happens if, for example, GSK-funded facilities end up like the manufacturing plant in Cidra, Puerto Rico, which was found to have violated all sorts of health codes in order to save money?
GSK claims it won't be making any money off the drugs it sells through this program. "We have committed to make our medicines available through this partnership at not-for-profit prices," wrote Rhyne. GSK also claims to now evaluate its staff working on projects in the least-developed companies not by profits that they make but by the volume of medicines getting used. So perhaps the culture in the company has changed, although that remains to be seen.
For years, Save the Children has been one of the most outspoken critics of the lack of affordable medicine in the poorer African countries. But now that it is intermingled with GSK, will Save the Children still have the independence to critique the pharma giant?
"It's something we've spent a lot of time discussing with them and separately before going forward with this," Wright said. "Does this in any way stop us from the clear messaging of the principals we believe in?" Wright, speaking on behalf of Save the Children, firmly believes that the answer is "no." He reiterated that Save will stay consistent in its belief that "generic manufacturers often offer the best prices for governments, there should be a range of suppliers for essential medicines, and that generic manufacturers should be in that market as soon as possible."
Ultimately, Save the Children may get more out of this than GSK; this may become their best platform yet to push their agenda. Beyond the fact that Save the Children now has the opportunity to help guide the path of new research within GSK, they now may have the opportunity to act as a kind of internal watchdog group for the drug company.
"I think what GSK's done by going public in the way they have with us is that they've handed us a lot of power in the partnership," said Wright. "If we are happy in the direction things are going, then the public messaging is going to be good. If we feel like it's not, then we'll say so. They've given us a public platform to comment on their role as a pharmaceutical company."
Published by Medicaldaily.com