Biggest Loser Trainer Dolvett Quince Partners To Introduce Recovery, Balance In The New Year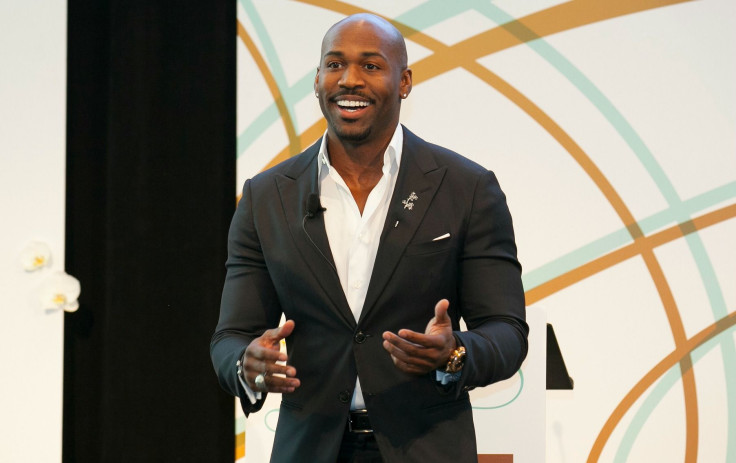 Dolvett Quince, The Biggest Loser trainer and author of the best-selling The 3-1-2-1 Diet, is all about that balance.
"There has to be a word going into 2015 that resonates with people, and that word I want to preach, and practice, and live, and push forward is balance," he told Medical Daily. "People don't have balance. That word in and of itself says, 'I can do this today.' Going into 2015, I'm going to continue to show people and teach people how to truly take care of themselves on a wellness level: mind, body, and spirit. If you can have that sort of balance, you're great."
It's fitting, then, Quince has found a home in Brookstone, a leading specialty retailer for functional and quality products. A lot of trainers and companies focus on beating up and shaping the muscles, he said, but not enough on recovering them. No one says, "What do I do after I train? How do I heal? How do I perform better?" Quince realized this and asked himself who he could align with that specializes in performance, affordability, which speaks to his audience, but is also superior in the field of recovery. It wasn't long before he found himself in talks with Brookstone.
"Brookstone has one of the best reputations of long-lasting products out there. I just thought it made perfect sense," he said. "I truly love training and transforming bodies, but I also love healing as well. I love to be in a partnership where I know I'm going to shape you, but you're also going to heal as well."
Without recovery, people get demotivated. If they're sore, they think they can't do it. Then, they wait and let too much time pass before they're able to get into a rhythm, Quince said. Brookstone's on-demand massage products, like the Shiatsu Neck and Back Massager with Heat and Sport Cordless Body Massager, are perfect for when people feel sore and can't reconcile a trip to the spa. Or, you know, be an NBA player with the luxury of a full-time masseuse.
Quince said the massage products make it so a person — athletes, stay-at-home moms, employees with desk jobs, and snow shovelers alike — walks away feeling ready to try again. Especially if the high prices are limiting your trips to the spa, something like the neck and back massager holds you over between appointments.
"In between [those appointments] is what I'm concerned about," Quince said. "I'm concerned about the continuation of your healthy muscle. If you have this at home, you're going to pick it up and use it. Get it. Have it with you. You deserve it."
A product like this isn't only for after a workout. Giving yourself a massage before hitting the gym or trails outside helps warm up your body. Think of it as another way to stretch. More importantly, it breaks the mold of, "Now that I'm hurt, I'm going to…" It's always better to prevent rather than treat injury.
Ultimately, at the end of the day, Quince and Brookstone want you to take care of yourself. They want you to find balance, too.
"Granted, we're all busy," Quince said, "but set yourself up. Pick key days. [Now,] you're mapping out holiday parties, visits with family, lists for when you go shopping…put you on that list. Say OK, Tuesday at 6 a.m. or 6 p.m. is going to be my workout time. That's the time I'm going to take a yoga class, a class with friends."
Using these next few weeks to get into a healthy groove is going to make it so you're ahead of the curve in 2015.
Published by Medicaldaily.com