Biking or Walking to Work Can Influence Others to Follow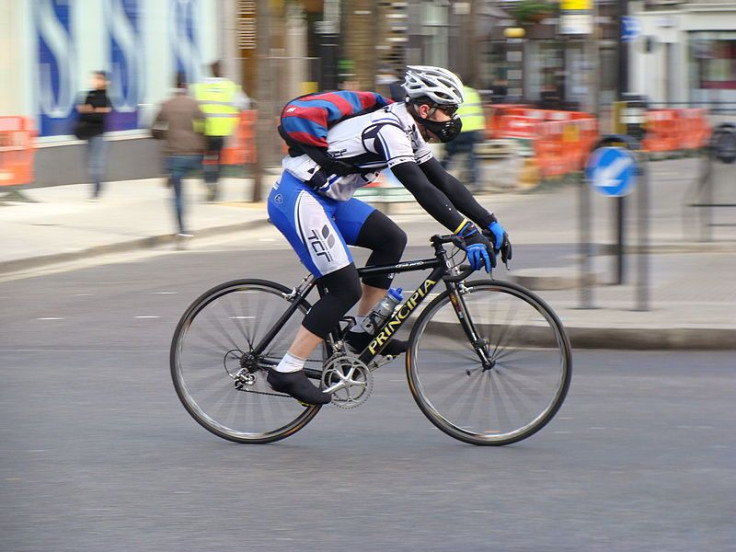 When it comes to walking or bicycling to work, being an example of a healthy commuter is one way to get your spouse, or even your coworkers, to do the same, according to a new study, which was published online in the American Journal of Health Behavior.
As part of an effort to strategize large-scale projects for active commuting (AC), associate professor of kinesiology at Penn State, Melissa Bopp, and a team of researchers, compiled data from 1,234 viable completed surveys out of the 9,766 that they sent out, which asked questions about how they traveled to work, whether or not their spouse and coworkers influenced their selected form of transportation to/from work, how confident they were with their biking skills, and how bicycle-friendly their community was, according to a press release.
"Social influences are important, specifically interpersonal influences, such as spouses and co-workers," Bopp said in the release.
The researchers found in the data, which was compiled from residents in the Mid-Atlantic States, that married people were more likely to participate in AC than those who weren't married. Men commuted more by walking or biking more than women, and especially mothers, who were even less likely to actively commute.
Variables that tested for influence within interpersonal relationships found that having a spouse or coworkers that actively commuted positively influenced the individual, while the perception that a spouse or coworker would approve of it also influenced the person, but not as much.
She also found other variables that influenced active-commuting behavior. Those who were comfortable with their biking skills; those who believed they had a shorter biking or walking time to work; those who believed an employer supported AC; and living in a community that supports AC, garnered positive influence.
The study was also conducted in order to find a solution to help the 80 percent of American adults that don't meet the US Department of Health and Human Services guidelines for aerobic and muscle- strengthening exercise — they also recommend at least two and a half hours of moderate-intensity aerobic activity a week or one hour and 15 minutes of vigorous-intensity activity a week.
The American College of Sports Medicine also released their annual American Fitness Index (AFI) today, their list of America's fittest cities.
"We have issued the American Fitness Index each year since 2008 to help health advocates and community leader advocates improve the quality of life in their hometowns," Walter Thompson, chair of the AFI Advisory Board, said. "As urban areas attract more and more residents, it's imperative for cities to create a built environment, fund amenities, and form policies that get residents active and encourage healthy lifestyles."
New York, which was rated 24th on the AFI, just started a new bike share program on Memorial Day, joining the likes of Minneapolis, Minn. and Washington, D.C., which scored first and second on the AFI, respectively.
Supporters of the bike share assert that they will lead to great changes not only in commuting habits but in the city's culture, according to The New York Observer.
Sources:
Bopp M, Kaczynski A, Campbell M.Social Ecological Influences on Work-Related Active Commuting Among Adults. American Journal of Health Behavior. July 2013. Accesed May 29, 2013.
Published by Medicaldaily.com