Bill Clinton Says His Foundation Will Tackle Health Disparities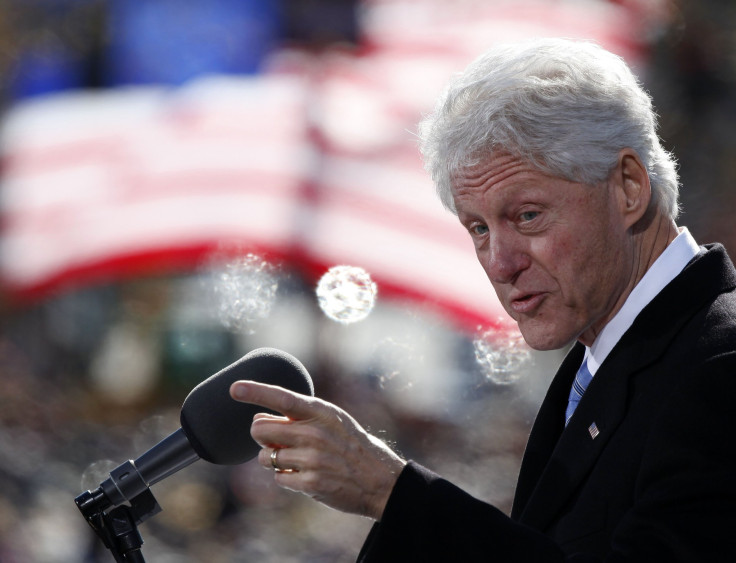 In one of his last messages to the U.S. Congress as president, Bill Clinton declared disparities in health "unacceptable in a country that values equality and equal opportunity for all," and called for a national goal to eliminate the disparities by 2010.
It didn't happen. But what Clinton couldn't accomplish with his final-days fiat in 2001, he hopes to achieve through his William J. Clinton Foundation.
On Tuesday, he announced one of the foundation's most ambitious efforts yet: The Clinton Health Matters Initiative will try to close the gap in health based on income, race and education, and also take aim at preventable disease.
Health disparities and preventable illness "are robbing people of a lot of good years. We can't let that continue," Clinton said in an interview.
The two issues have proved to be among the most intractable in healthcare, and it is anyone's guess whether Clinton might succeed where others have failed. But his foundation is amassing a record of success on issues from HIV/AIDS in Africa, where it has persuaded drug companies to slash the price of anti-HIV drugs, to childhood obesity in the United States, partnering with beverage companies to get sugary drinks out of schools.
Clinton is taking a similar approach with the new initiatives, enlisting Verizon, General Electric Co., Tenet Healthcare Corp. and NBC/Universal as corporate partners.
All four - which together employ some 600,000 people - will start or extend wellness programs in their workplaces and communities to fight preventable illness through free exercise classes, organizing walking groups in poor neighborhoods, bringing farmers' markets to "food deserts" where grocery stores are rare and smoking-cessation programs.
The effort to reduce health disparities will start in California's Coachella Valley - where health disparities between communities like Palm Springs and neighboring rural towns are among the highest in the country - and Little Rock, Ark., Clinton's home state.
Verizon is rolling out a number of technologies to help cut the health gap between often-poor rural areas and wealthier suburbs and cities.
Among them, said Dr. Peter Tippett, chief medical officer of Verizon's health information technology practice, are networks that will allow rural doctors to send X-ray images and EKG readings to hospitals for analysis, wireless networks so patients can take their own blood pressure and other readings and have them sent to their doctor, and technology that automatically alerts a physician when a patient with a chronic disease takes a turn for the worse.
LOST YEARS
Reducing health disparities is not only a matter of justice, Clinton said, but also of economics.
"We're devoting more than 17 percent of our GDP for healthcare costs, and the next highest-spending countries - Germany and France - are at 11 or 12 percent," Clinton said in an interview. "But we're not getting healthier."
The U.S. ranks well below many other industrialized countries in infant mortality, deaths from heart disease and other measures.
If U.S. healthcare costs fell to the percentage of GDP of the next-highest-spending countries - the 6 percent savings is just under $1 trillion - "the savings could be used for pay raises and education and technology investments," Clinton said.
Some of the nation's poor health and resulting healthcare spending comes from the gap between rich and poor, black and white, educated and not.
Babies born to black U.S. women, for instance, are 1.5 to 3 times more likely to die than those born to white or Asian-American women, the U.S. Centers for Disease Control and Prevention said last year. While 29 percent of white Americans have hypertension, 42 percent of blacks do.
Wealth-based health disparities are just as stark. Poorer Americans are so much more likely than better-off ones to be hospitalized, largely due to preventable illnesses such as diabetes and asthma, that eliminating this rich-poor gap would prevent some 1 million hospitalizations and save $6.7 billion in health-care costs annually, found the CDC.
The Foundation has made forays into improving Americans' health in the past. With the American Heart Association, it formed the Alliance for a Healthier Generation in 2005 to reduce childhood obesity. The group forged an agreement with Coca Cola, PepsiCo, Dr Pepper Snapple and the American Beverage Association to remove most sugar-sweetened drinks from schools.
Treating preventable illnesses such as obesity-related diabetes already costs more than $150 billion a year and is poised to cost another $48 billion to $66 billion a year, Clinton said, citing a recent study by researchers at Columbia University. That contributes to the soaring cost of healthcare - now $2.6 trillion, or $8,400 per person and 18 percent of the economy.
"Big employers with a coherent culture of wellness can make a massive difference" by reducing preventable disease, Clinton said.
@ 2012 Thomson Reuters. All rights reserved.