Bill Gates Believes In Vaccines, Billionaire's Tweet Supports UNICEF Efforts To Globalize Access
"I couldn't agree more: Vaccines are one of the cheapest ways to save lives," Bill Gates tweeted Tuesday along with a graphic provided by UNICEF. The infographic showed how cost-effective vaccines are for preventing a plethora of diseases and how they save millions of lives. For example, more than 250,000 deaths can be prevented annually with the DTP vaccine, which prevents diphtheria, tetanus, and pertussis (whooping cough).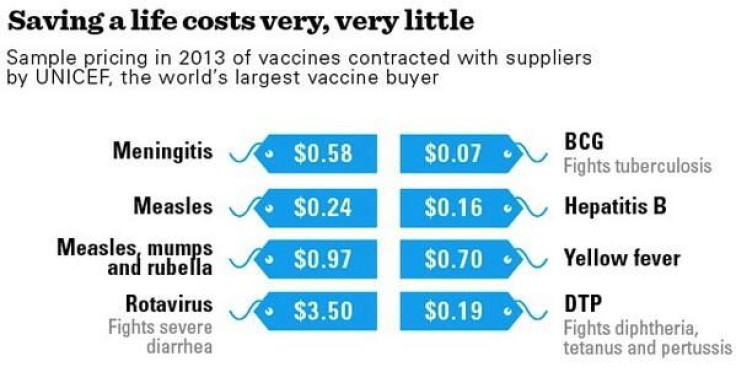 Gates did, however, receive both negative and positive feedback for his tweet. Some users applauded his advocacy, and others reacted saying that vaccines were the cause of autism in their children. His organization, the Bill and Melinda Gates Foundation, strongly supports vaccinations across the world. "Despite these great strides, there remains an urgent need to reach all children with life-saving vaccines," the foundation's website states.
According to UNICEF, the cost of vaccines in USD would cost less than a dollar, but for many of the poorer countries in the world, access can be difficult.
Here is the original UNICEF infographic: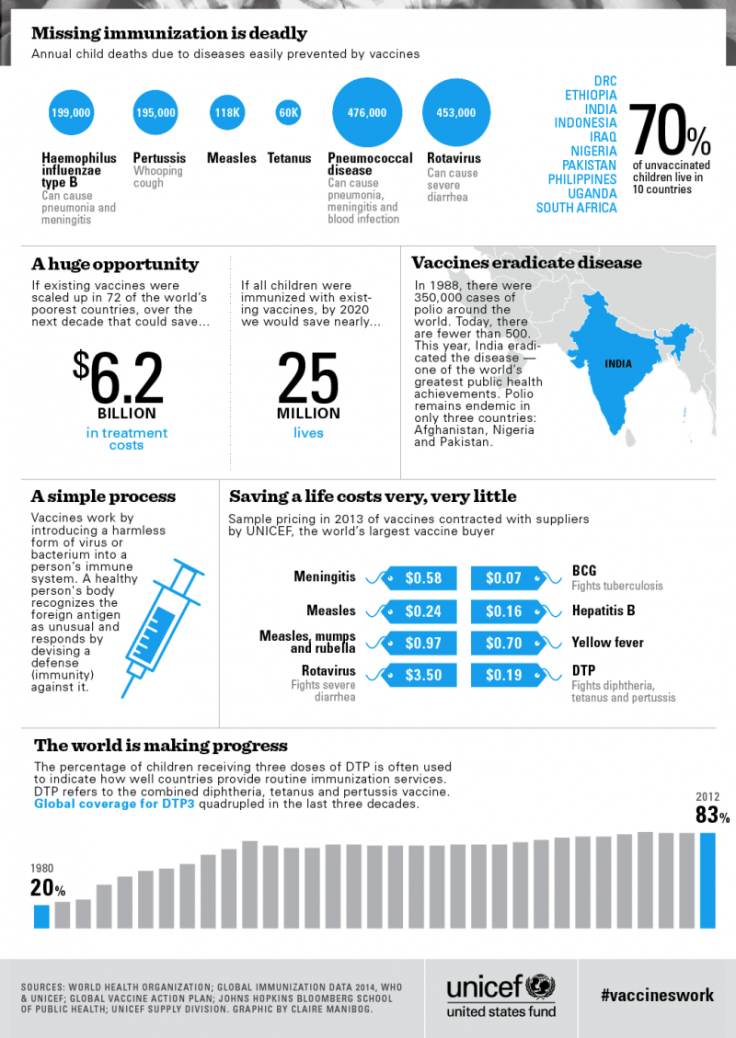 Published by Medicaldaily.com