'Bill Nye Saves The World' To Debut On Netflix; Scientist Answers Some Health-Related Questions On Reddit AMA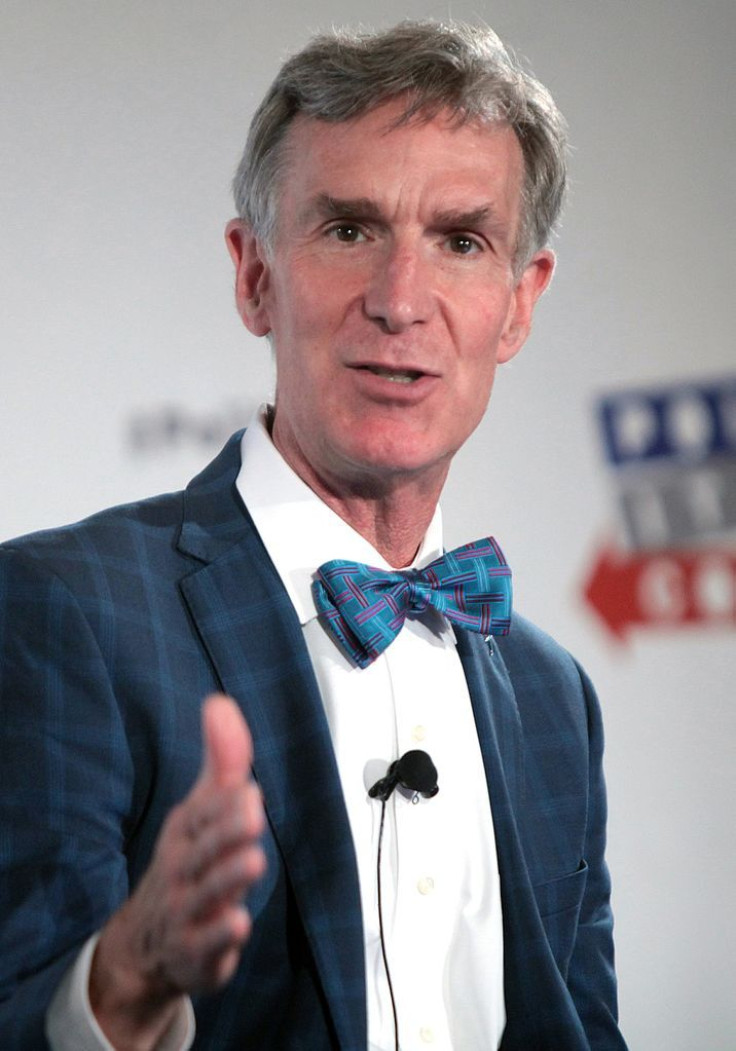 Best known for his popular kid's TV show that made science fun and accessible, Bill Nye is back again, but this time he's tackling an older crowd. Nye's new show, "Bill Nye Saves the World," debuts this weekend, just in time for Earth Day, and tackles current issues like climate change, vaccinations and genetically modified organisms, in 30-minute episodes.
Read: Why Your Dirty Footwear Could Be Hurting Your Stomach, Plus Health Benefits Of Taking Off Your Shoes
To promote his new show, Nye hosted an AMA on Reddit answering users' burning science questions. Here are three of the most interesting health-related questions and answers:
Q: Hey Mr. Science guy! I grew up watching your show and it definitely influenced my path towards engineering. My question is what science fact absolutely blows your mind?
A: You and I are made of the same material as the stars. We are star dust. Therefore, you and I are at least one way that the universe knows itself. Cue the spooky music.
Q: What is our worst case scenario assuming nothing gets done to save the world and what does the timeline look like? How much is my life going to be affected? My kids? I know we need to do something, but what if it doesn't work out?
A: The quality of life for people everywhere will go down. There will be less food and less clean water available in the developed and the developing world. It's reasonable that this will lead to conflict: more violence, more war. Here in the super-developed U.S., people will have to abandon homes in Miami, Galveston, Norfolk, and other coastal towns. It will lead to defaulted mortgages and people looking for jobs inland. Where will those jobs come from? Sooner we get to work the better.
Read: Lyme Disease Outlook 2017: Why The Risk For Tick-Spread Condition Is Growing
Q: What are your thoughts on animal agriculture and the promotion of a vegan diet as to reduce our impact on climate change?
A: Plant-based diets are the future. I look forward to food preparations that are not "derivative bits," as we say in comedy writing. Instead of "coconut bacon," for example, I hope there is just delicious stand-alone coconut preparations. Cooking is a competitive business. I look forward to the emergence of new plant-based dishes.
Visit the official Bill Nye Reddit AMA to read more of his insights. You can spend the weekend binge watching your favorite science geek starting April 21 when "Bill Nye Saves The World" is released on Netflix. There are 13, 30-minute episodes each centered around one topic.
See Also:
Could Stevia Be A New Diabetes Treatment? Study Indicates It Might Help Regulate Insulin
Vaccine Rumors And Breastfeeding: Report That Said CDC Told Moms To Delay Breastfeeding Debunked
Published by Medicaldaily.com