Bill To Regulate E-Cigarettes Clears California Legislative Hurdle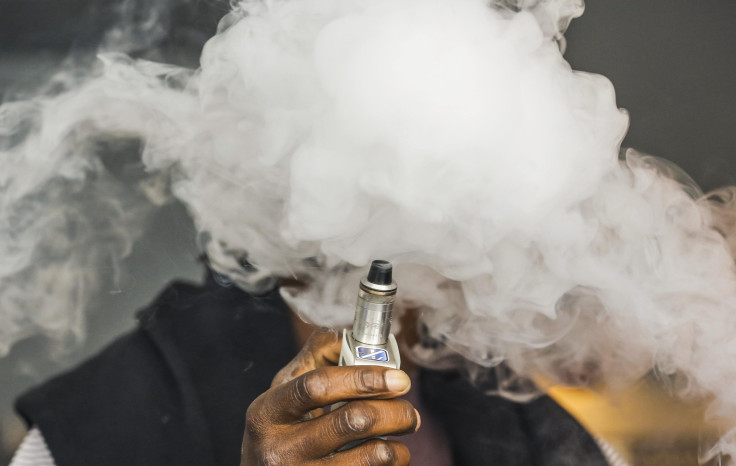 SACRAMENTO, Calif. (Reuters) - The California State Senate on Thursday passed a bill to regulate electronic cigarettes as tobacco products, sending the measure to the Assembly where a similar bill died earlier this year.
The measure was one of several anti-tobacco bills that advanced in the Senate on Thursday, including one to raise the legal age for buying cigarettes to 21 from 18.
The e-cigarette regulations, introduced by State Senator Mark Leno, a Democrat from San Francisco, would ban use of the devices, also known as vapor cigarettes or vapes, in the workplace, at schools and other places where cigarettes already are forbidden, and would require that they be sold in child-resistant packaging.
Sale of e-cigarettes to minors already is banned but the bill would require businesses wishing to sell them to obtain a license.
E-cigarettes generally contain nicotine, drawn into the lungs after it is heated in a flavored liquid. The vapor also contains some formaldehyde and other chemicals, according to Leno.
Electronic cigarette makers and distributors have said the devices are a safer alternative to smoking. But Leno, whose bill is backed by the American Cancer Society and numerous other public health organizations, said they are highly addictive and can serve as a gateway to tobacco dependence and regular smoking.
Earlier this year, California's former top public health official said electronic cigarettes can lead to nicotine poisoning among children and threaten the state's decades-long effort to reduce tobacco use.
According to a report by Dr. Ron Chapman, the former director of the California Department of Public Health, 7.6 percent of California's young adults aged 18-29 used electronic cigarettes in 2013, up from 2.3 percent in 2012. Among children under the age of five, incidents of nicotine poisoning rose from seven in 2012 to 154 in 2014, the report said.
Leno's bill passed the Senate earlier this year but died in a committee of the State Assembly in July. He re-introduced it as part of a special session held this summer on public health issues.
The bill, which passed 25-12 in the Senate on Thursday, must still get through the Assembly, but its committee membership is different for the special session. Leno has said he expects it to have a better chance of passing this time around.
The bill raising the age for buying cigarettes also died in the Assembly last month and was re-introduced during the special session.
(Reporting by Sharon Bernstein; Editing by Bill Trott and Sandra Maler)
Published by Medicaldaily.com