Billy Connolly, Scottish Comedian, Finds Out He Has Parkinson's Disease After Undergoing Cancer Surgery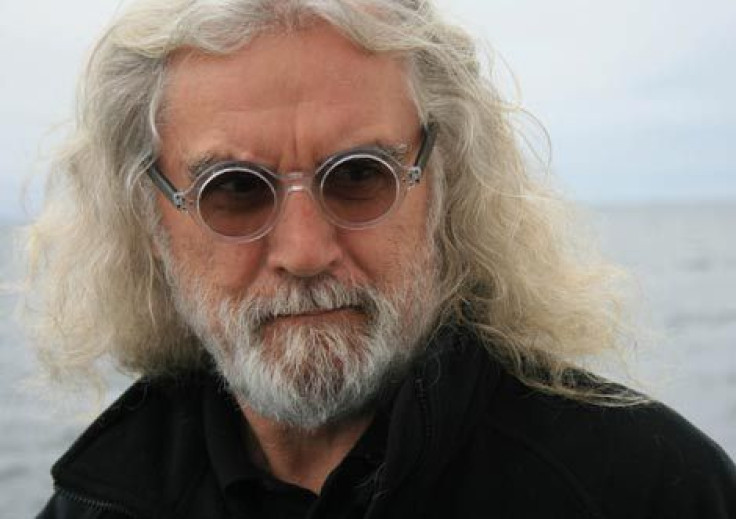 Scottish actor and comedian Billy Connolly is being treated for "initial symptoms" of Parkinson's disease after undergoing surgery for prostate cancer. The 70-year-old former folk singer said the diagnosis will not affect his upcoming roles in movies and TV, which include playing a dwarf warrior in Peter Jackson's The Hobbit trilogy.
"Billy Connolly recently underwent minor surgery in America after being diagnosed with the very early stages of prostate cancer. The operation was a total success and Billy is fully recovered. In addition, Billy has been assessed as having the initial symptoms of Parkinson's disease, for which he is receiving the appropriate treatment," Connolly's spokeswoman told BBC.
"Billy has been assured by experts that the findings will in no way inhibit or affect his ability to work, and he will start filming a TV series in the near future, as well as undertaking an extensive theatrical tour of New Zealand in the new year."
According to the Parkinson's Disease Foundation, an estimated seven to 10 million people around the world are currently living with Parkinson's disease. Around 40 percent of people with Parkinson's are diagnosed before the age of 50. Men are one-and-a-half times more likely to develop the disease compared to woman.
"Billy Connolly is a much loved comedy legend and we are sorry to hear that he is being treated for the early symptoms of Parkinson's. One person every hour will be diagnosed with Parkinson's in the UK, despite this it remains a little understood condition and we salute Billy's bravery in speaking out about his condition at this difficult time," Steve Ford, chief executive at Parkinson's UK, told The Independent.
"Parkinson's can be a very difficult condition to diagnose, as no two people with Parkinson's are the same, with symptoms – such a slowness of movement or tremor – changing on a daily, or even hourly basis."
Prostate cancer is the most common type of cancer in men that can either grow slowly and require minimal treatment or develop aggressively and spread rapidly. If detected in the prostate gland where it may not cause significant harm, treatment could be more effective.
Published by Medicaldaily.com