A Biological Clock For Men? Younger Men Ideal For Cougars Looking For Higher Sperm Quality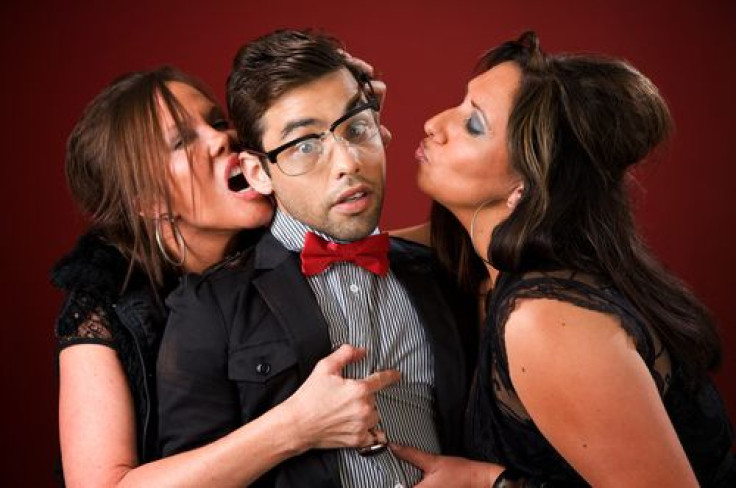 Women get the lowbrow for dating a silver fox, while some women get it for dating someone considerably their junior. Celebrities like Halle Berry, Madonna, and Demi Moore are among the most notable cougars who have been at the center of media criticism, but it seems they are in on a little secret the rest of the judging world has yet to know. A study published in the journal Fertility and Sterility presented at the 2014 American Society for Reproductive Medicine's annual conference in Honolulu, Hawaii, found the odds of getting pregnant actually increase for women at at least age 40 if their partner is considerably younger.
Fertility changes with age for both men and women. However, society has emphasized women should plan according to their biological clock to increase the likelihood of getting pregnant. There is a normal age-related decrease in the number of eggs that remain in a woman's ovaries and could actually take place sooner than women think.
It is commonly understood that after women hit menopause, they are no longer able to become pregnant. According to the American Society for Reproductive Medicine, fertility can be expected to end five to 10 years before menopause begins. Women who wait until their 30s to begin families or who experience troubles with infertility seek in vitro fertilization (IVF) treatments. This method is often successful, but it may take more than one try.
Michael Dahan and colleague Noof Al-Asmari of McGill University in Montreal, Canada, sought to examine the parameters which predict live birth in women with IVF. A total of a total of 361 women aged 40 to 46 using IVF with their partners ranged in age from 25 to 73 were analyzed in the study. The women were split into two groups — those who had babies and those who didn't — to determine predictors of live birth in this age group.
The findings revealed the average age of men who did not become fathers was just 43 and a half. This applied no matter how old the woman was. The overall live birth rate was 7.4 per transfer.
This implicates males have a biological clock. "Younger women's eggs can fix any defects of genetic material of the sperm. But once a woman hits 40, that's no longer true. It suggests once the woman is reaching 40 and the man is in his early 40s as well, the male is having a biological clock," Dahan said, the Daily Mail reported.
As men get older, there is a decline in fertility, meaning there is a decline in testosterone as it drops one percent per year after age 30, according to Healthline. The sperm from older men are associated with more genetic abnormalities in babies born from that sperm. Although older men still can produce sperm, that sperm may not give the same genetic qualities compared to the sperm of a younger man. This is most likely due to sperm cells constantly regenerating themselves and being susceptible to genetic mutation.
A study published in the journal Science found older men are more likely to pass genetic mutations to the next generation with schizophrenia and autism spectrum disorder linked to advanced paternal age. The researchers of the study note a father's age is known to affect how many mutations he passes on to his children, and it's also an established risk factor in a number of mental health disorders. Therefore, the older the fathers are, the more likely they will pass on their mutations.
Women who seek IVF treatments even at 40 can still successfully have a child —with the help of a younger, strapping man with good sperm quality.
Sources: Al-Asmari N, Dahan MH, Holzer H, Son W-Y. An evaluation of factors that predict live birth after in-vitro fertilization (IVF) in women at least 40 years of age. Fertility and Sterility. 2014.
Bontrop R, de Groot N, Mathieson I et al. Strong male bias drives germline mutation in chimpanzees. Science. 2014.
Published by Medicaldaily.com