Bionic Hands Now Programmable By iPhone App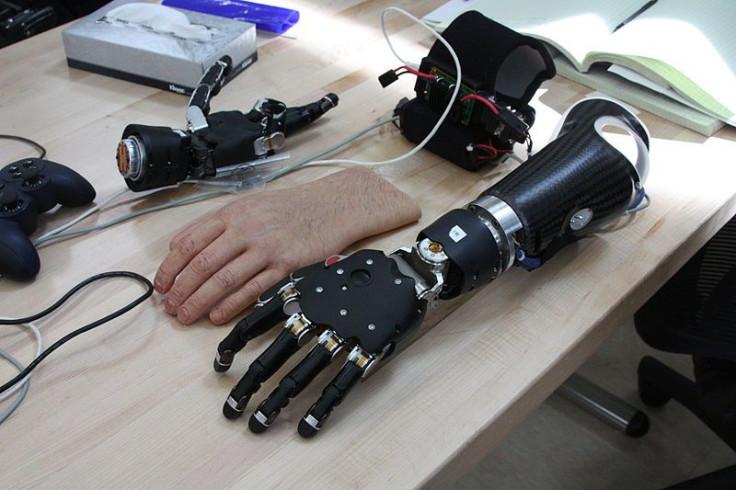 Jason Koger lost his hands in an all-terrain vehicle accident in Kentucky in 2008, waking from a coma three days later to find his arms amputated at mid-limb.
The 34-year-old married father of three this week recalled his ordeal while testing a new phase of development in the i-limb ultra revolution, manufactured by Touch Bionics of the United Kingdom.
"Five years ago, I couldn't pull my pants up by myself," Koger said. "Today, I go hunting and do some of the things I probably never imagined I could have done five years ago."
As the U.S. wars in Afganistan and Iraq drove innovation in the field of prosthetics, patients such as Kroger are benefiting from the emerging technology. Whereas once Kroger had to fly hundreds of miles for an adjustment to the system, he is now able to choose among 24 hand grips for the system, using only a stylus and app for his iPhone. A resident of Owensboro, KY, Kroger was in Dallas earlier this week to help demostrate the system at Advanced Army Dynamics.
Following his accident, Kroger had first regained some functionality by using electric hook prostheses to go hunting, later upgrading to myoelectric hands working with the electrical impulses of his remaining arm muscles. Now, the system offers even greater precision with a motorized thumb moving independently of the four fingers. Demonstrating the system for reporters, Kroger tested three hand grips, grasping a soda can, baseball, and an orange -- handling each task with a differentiated tuning of the app.
Kroger was assisted by Joe Reda, assistant director of orthotic and prosthetic services at the Kessler Institute for Rehabilitation in West Orange, NJ. "The changes are happening rather rapidly now and I think it's because of our wars overseas," he said. "The government is trying to put more money into research and development."
The system Kroger enjoys costs approximately $100,000, a price tag only some insurers pick up in entirety.
Published by Medicaldaily.com