Bipolar Disorder Diagnosis May Soon Include MRI Brain Scan Test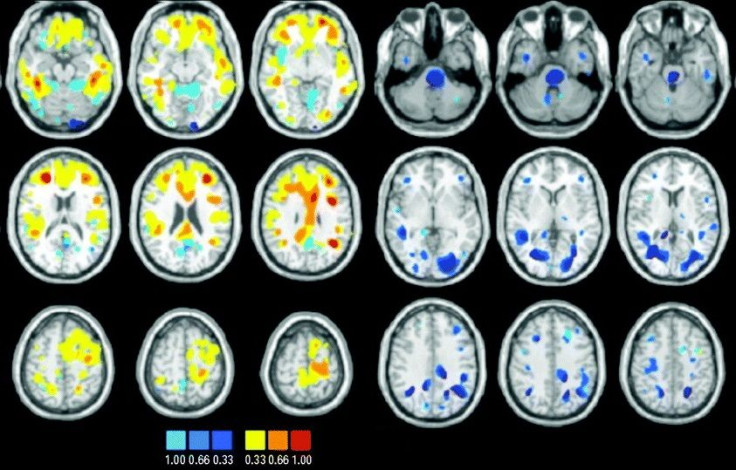 Mental illnesses are hard enough to diagnose without clear physical symptoms that doctors can observe, but bipolar disorder can be particularly tricky.
That may change with a new brain scan study, which suggests that magnetic resonance imaging (MRI) can tell the difference between bipolar and healthy individuals often enough to serve as an effective bipolar disorder test.
Symptoms of bipolar disorder, like extreme mood shifts, can be so complex to define that patients can sometimes go years without proper diagnosis and treatment.
"The situation is made worse by unacceptably long delays, sometimes of up to 10 years, in making the correct diagnosis," said Dr. Sophia Frangou of the Icahn School of Medicine at Mount Sinai in a news release.
"Bipolar disorder may be easily misdiagnosed for other disorders, such as depression or schizophrenia. This is why bipolar disorder ranks among the top ten disorders causing significant disability worldwide."
Along with other researchers from Mount Sinai in New York, Kings College London, and University College London, Frangou conducted a study on MRI brain scans' potential to reliably discern the neural anatomy of 26 bipolar patients from those of 26 healthy controls.
The results, published in the journal Psychological Medicine, showed a 73 percent accuracy rate in telling the difference between the brain scans of bipolar and healthy individuals.
The findings were replicated in a second group of 14 bipolar and 14 healthy individuals, with a 72 percent accuracy rate.
"The level of accuracy we achieved is comparable to that of many other tests used in medicine," said co-author Dr. Andy Simmons of the Kings College London in the news release. "Additionally, brain scanning is very acceptable to patients as most people consider it a routine diagnostic test."
Dr. Frangou believes that MRI brain scans should not replace rigorous assessment by a clinician, based on a strong established relationship with a potentially bipolar patient. They may support a bipolar diagnosis with biological corroboration, but should certainly not be the only factor considered.
"Bipolar disorder is not just about the extremes of emotion: it is also about the individual who exists both at, and between, those extremes," wrote the editors of a series of papers on the genetics, diagnosis, and treatment of the condition in The Lancet. Any treatment should develop in collaboration with the patient.
Frangiou added that psychiatric brain imaging still needs to be proven conclusively before doctors can begin using it to aid the diagnosis of bipolar disorder and other mental illnesses.
"Nonetheless, our results together with those from other labs are a harbinger of a major shift in the way we approach diagnosis in psychiatry."
Source: Rocha-Rego V, Jogia J, Marquand A F, et al. Examination of the predictive value of structural magnetic resonance scans in bipolar disorder: a pattern classification approach. Psychological Medicine. 2013.
Published by Medicaldaily.com