As Bird Flu Infects Mink, Questions About Humanity's Safety Emerge
The ongoing bird flu outbreak in the United States is becoming more and more ominous. The latest development of the disease infecting mink casts doubts on humanity's safety from the animal virus.
Last October, a big mink farm in Galicia, a region in northwestern Spain, made the headlines when its mink started to die due to what veterinarians thought to be SARS-CoV-2. But lab tests soon showed that the culprit was a deadly avian influenza virus, according to Science Magazine.
The discovery pushed authorities to quickly take action, forcing farm workers to follow quarantine restrictions and kill the more than 50,000 mink on the farm. The carcasses of the animals also had to be destroyed to ensure that the virus could no longer spread.
The incident reignited worries about avian influenza spreading more broadly and posing a health risk to humans. Scientists have been monitoring bird flu viruses since the 1950s. Through the years, the world has seen several outbreaks caused by different avian viruses.
But now that avian influenza has affected more and varied animals, many fear that the virus evolution could help it spread more easily between people and possibly cause another pandemic, as per PBS.
Dr. Tim Uyeki, the chief medical officer of the Influenza Division at the U.S. Centers for Disease Control and Prevention (CDC), recently addressed all the concerns about the highly pathogenic avian influenza A(H5N1) virus that's responsible for the current outbreak.
"Like much of the rest of the world, the United States continues to experience outbreaks of highly pathogenic avian influenza (HPAI) A(H5N1) virus in wild birds and poultry. HPAI A(H5N1) virus has been circulating among birds and poultry in different parts of the world for many years and continuing to evolve into different groups that are referred to as clades," he explained in a post on CDC's website.
"The current clade of H5N1 virus, called clade 2.3.4.4b, appears well-adapted to spread efficiently among wild birds and poultry in many regions of the world and was first identified in wild birds in the United States in January 2022. Since then, this current clade 2.3.4.4b HPAI A(H5N1) virus has been detected in wild birds in all 50 states and has caused bird outbreaks in 47 states affecting more than 58 million commercial poultry and backyard flocks," Uyeki added.
He also confirmed that seven human cases have been reported since January 2022, but none of them manifested respiratory symptoms. There was also no evidence or trace that the H5N1 virus could be transmitted from person to person, implying that the risk to the general public remains low.
"A small number of sporadic human infections with H5N1 virus does not change the risk to the general public, which CDC currently considers to be low," noted Uyeki, who also pointed out mammals that got infected were mostly wild or feral animals that presumably consumed sick or dead birds or poultry.
Addressing the mink farm situation, Uyeki assured that the virus that infected mink did not have an increased ability to infect humans. He said mink are much more susceptible to the virus than humans because of the cell receptors in their respiratory tracts.
"No. CDC and other partner agencies have characterized the H5N1 viruses from farmed mink detected in Spain and have not found any indications that would point to increased ability to infect humans. H5N1 viruses do not currently have an ability to easily infect the human upper respiratory tract, which would be needed to increase the risk of transmission to people," he explained.
Public health officials previously said avian influenza poses little threat to humans because the virus does not infect humans even if it is highly contagious to birds. However, the World Health Organization (WHO) Director-General Tedros Adhanom Ghebreyesus said, "We cannot assume that will remain the case."
Amid the ongoing outbreak and the fear of another outbreak, federal scientists have decided to develop a solution to the wide-scale problem. They are currently preparing to test the first vaccines in poultry against bird flu in years after the U.S. Department of Agriculture reported more than 58 million bird deaths early this year.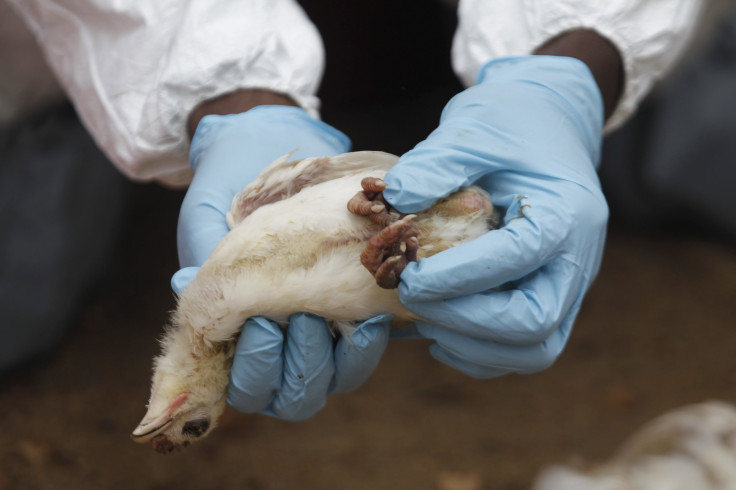 Published by Medicaldaily.com