Bisphosphonate, Common Osteoporosis Medication, May Improve Survival In Breast Cancer Patients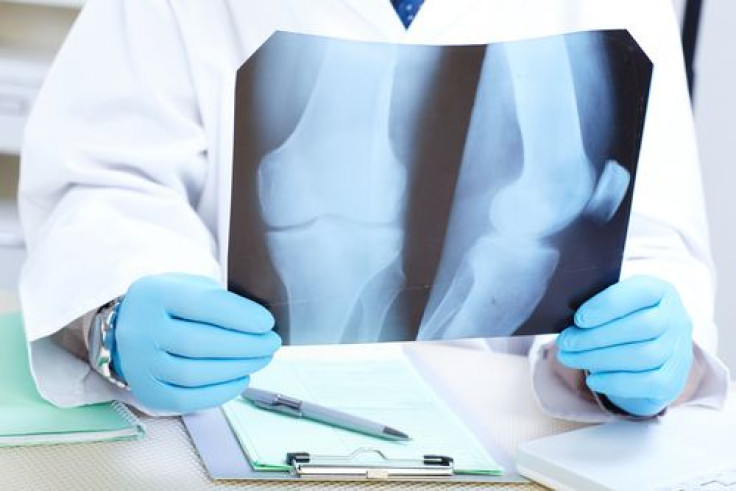 Bisphosphonate, a medication that's used to prevent bone deterioration in patients with osteoporosis, may also benefit post-menopausal women with breast cancer, according to a study published in the Journal of the National Cancer Institute.
Cancer cells can break away from a patient's primary tumor and settle and grow in other parts of their body, including their bones. The American Cancer Society reported more than two out of three breast and prostate cancers spread to the bones, and doctors don't know how to prevent this (additionally) painful occurrence, also known as bone mestastases, from happening.
In which case, researchers from the McGill University Health Centre (MUHC) in Montreal evaluated existing data from 21,000 (mainly post-menopausal) women either in the early stages of breast cancer or in a stage where the breast cancer had spread to lymph nodes, some of which who had taken oral bisphosphonates before or after their diagnosis. And researchers found women taking bisphosphonates during an early stage of breast cancer had a reduced risk of bone metastasis. But taking bisphosphonate post-diagnosis also reduced this week in women during later stages of breast cancer.
"Our study is novel in that it mainly involved women who were post-menopausal and in whom bone-turnover is high due to osteoporosis," Dr. Richard Kremer, study co-author and researcher for MUHC, said in a press release. "We believe that this process results in an environment that is favorable for tumor cell growth and consequent metastasis. We know that bisphosphonates work by slowing down this bone-turnover. This will, in turn, make it harder for tumor cells to establish in the bone and may explain why we saw such a decline in metastasis."
Since Kremer and his team found an association between this medication and reduced bone mestastases, he added "clinical interventional studies are needed before the results can be translated into standard clinical practice and guidelines." Currently, treatment for bone mestastasis varies on the type and stage of cancer, though they "often shrink or slow the growth of bone mestastases and can help with any symptoms they are causing."
If you've been diagnosed with breast cancer, there are four major symptoms to look out for: bone pain, bone fractures, back or neck pain caused by spinal cord compression, and high blood calcium levels. When the symptoms are left untreated, they can cause permanent damage to the body, even send patients into a coma, so consult with your doctor as soon as possible.
Source: Kremer R, Gagnon B, Meguerditchian A, Nadeau L, Mayo N. Effects of oral bisphosphonates for osteoporosis on development of skeletal metastases in women with breast cancer: Results from a pharmaco-epidemiological study. Journal of the National Cancer Institute. 2014.
Published by Medicaldaily.com