'Black Friday' Kicks Off Holiday Shopping Season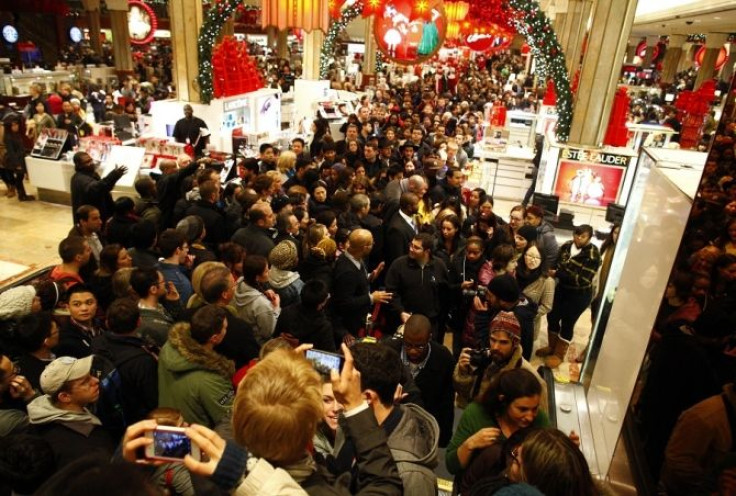 Shoppers looking for deals streamed into major U.S. retailers late Thursday and Friday morning for 'Black Friday' promotional events that officially kick off the U.S. holiday shopping season.
Stores such as Toys R Us opened as early as 9 p.m. Thursday, a practice which is viewed negatively by most consumers in a recent poll since it cuts into the Thanksgiving holiday.
Others, such as department store Macy's and electronics retailer Best Buy opened at midnight, featuring "doorbuster" deals.
As has become an annual event in recent years, shoppers were seen at stores around the nation lining up late at night, awaiting stores' openings.
'Competitive' Shopper Pepper Sprays Customers
Not everything went smoothly, however. In a southern California Wal-Mart store, twenty people were injured after a woman used pepper spray against other customers after a 10 p.m. sale began in the video games section.
Police are still looking for the woman, according to the L.A. Times.
Authorities said it was a case of "competitive shopping" as the woman used the spray to gain better access to other parts of the store.
"I heard screaming and I heard yelling," said Matthew Lopez at a store in Porter Ranch, located in the San Fernando Valley. "Moments later, my throat stung. I was coughing really bad and watering up."

Published by Medicaldaily.com