Black Women With Hypertensive Disorders Of Pregnancy More At Risk of Stroke, Study Shows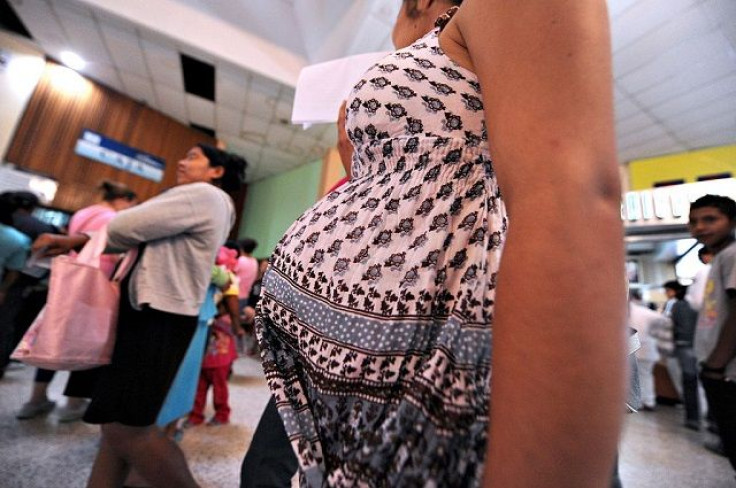 Hypertensive disorders put Black women in the U.S. at a heightened risk of stroke compared to their white counterparts, a new study has found.
Researchers from the Boston University Chobanian & Avedisian School of Medicine and the Slone Epidemiology Center conducted a recently published study that analyzed data collected over a span of 25 years from 59,000 Black women, who participated in the Black Women's Health Study (BWHS).
The study, which was published in the journal NEJM Evidence, revealed Black women who have experienced hypertensive disorders of pregnancy (HDOP) have a 66% higher long-term risk of stroke compared to those who didn't experience this condition.
The link between HDOP history and stroke risk was found in both younger and older women, regardless of their weight status during young adulthood.
"Our results may explain, in part, the disproportionately high incidence of stroke in Black women relative to other populations," the study corresponding author Shanshan Sheehy, MD, ScD, assistant professor of medicine at the school and an investigator at the Slone Epidemiology Center, told Medical Express.
Researchers referred to the database of the BWHS, examining 42,924 pregnancy cases without a history of cardiac incidence. Through biennial questionnaires, the study authors collect information from participants about various conditions, including preeclampsia, gestational hypertension, and stroke, among others.
To determine the veracity of self-reported stroke cases, researchers sought medical records and had them reviewed by neurologists.
Between 1995 and 2019, there were a total of 1,555 reported strokes, with 310 cases occurring among 4,938 women with a history of HDOP. Women, who had a history of HDOP, were estimated to have a 1.66 times higher risk of stroke compared to those, who had not experienced these pregnancy complications. For those with a history of preeclampsia, the estimated risk was 1.53 times higher.
Preeclampsia is a condition that occurs in about 2-8% of pregnancies and is a major cause of maternal deaths worldwide. Among Black women in the U.S., the risk of preeclampsia is 60% higher than for white women (70 cases per 1,000 deliveries in 2014 for Black women, compared to 43 cases per 1,000 for white women). There has been an increase in severe cases of preeclampsia among Black women in recent years.
"Our study provides evidence that pregnancy history may be an important factor for risk assessment and prevention of long-term stroke," said Sheehy. "Cardiovascular screening recommendations for Black women, in particular, should take the history of HDOP into account."
Published by Medicaldaily.com