Black Women Less Likely To Receive HPV Vaccine; Healthcare Provider Recommendations May Be To Blame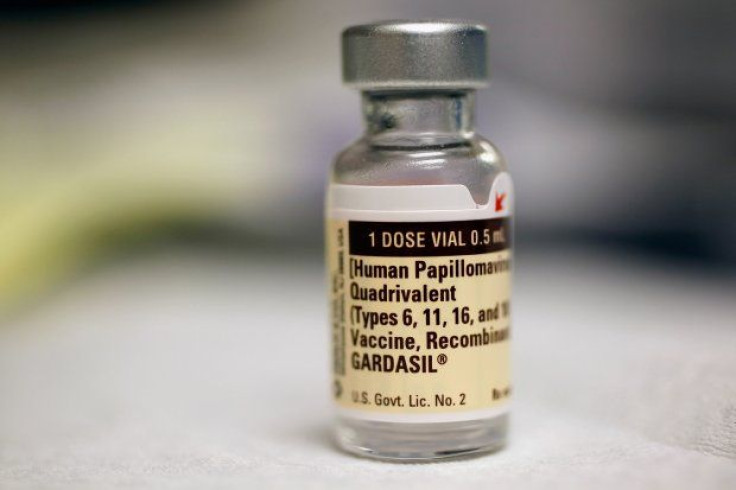 Among women receiving vaccines for the human papillomavirus (HPV), black women have been found to receive vaccinations at rates far lower than women of other races, according to a recent study published in the Journal of Adolescent Health.
Conducted by researchers at University of Pittsburgh School of Medicine (UPSM), the study suggests that healthcare providers have the dual responsibility of recommending patients get vaccinated, along with addressing negative attitudes toward those vaccinations. The findings come as HPV infections account for virtually all cervical cancer diagnoses, UPSM notes.
Approximately 79 million Americans are currently infected with HPV, according to the Centers for Disease Control and Prevention. HPV is so common, in fact, that the Centers for Disease Control and Prevention (CDC) estimates nearly all sexually active men and women will contract at least one type of HPV at some point in their lives. Symptom prevalence is rare, and since 90 percent of HPV infections dissipate within two years, the majority of people with HPV never know they have it.
HPV is contracted through genital contact and can result in genital warts, recurrent respiratory papillomatosis (RRP, rare form of throat warts), cervical cancer, and other cancers that are less common.
UPSM's study consisted of 2,168 females aged 15 to 24. Though controlling for access to healthcare services and sociodemographic factors, rates among black women fell well beneath vaccination rates in white women. Dr. Sonya Borrero, assistant professor of medicine at UPSM and senior author of the study, said black women already face a greater risk for contracting cervical cancer, and that the study highlights pitfalls in preventative action.
"The HPV vaccine is a first line of defense to protect against cervical cancer," Borrero said. "Given that cervical cancer is more common and associated with higher mortality in African-American and Hispanic women than in white women, it is especially important to understand the barriers to HPV vaccination for these populations."
Hispanic women faced greater obstacles in receiving HPV vaccines, variables for which the researchers were able to control in other races. These included income levels and access to healthcare. Among other races, the disparities remained stark: 33 percent of white women said they would start taking the vaccine, which is administered in three shots, while 18 percent of black women said they would.
These findings led Borrero to believe external factors, such as attitude and healthcare provider involvement, stood as greater motivators or detractors in women's decisions to get vaccinated. Black women, Borrero speculated, held negative attitudes toward receiving the vaccine more often than white women did.
"Our findings in African-Americans suggest that there are other unmeasured patient- or provider-level factors contributing to under-vaccination, and that alternate strategies need to be identified to increase HPV vaccination among African-Americans," she said. "Further efforts are needed to understand how to overcome the patient-, parent- and provider-level barriers that hamper widespread uptake for this effective and safe vaccine."
Source: Gelman A, Miller E, Bimla Schwarz E. Racial Disparities in Human Papillomavirus Vaccination: Does Access Matter? Journal of Adolescent Health. 2013.
Published by Medicaldaily.com