Deaf Toddler With Pediatric Glaucoma Travels To US To Undergo Surgery, Sees And Hears Mom For First Time
Nicolly Pereira went through seven failed surgeries in Brazil before coming to America to heal her pediatric glaucoma and blindness. The 2-year-old girl had been unable to see or hear since birth, but her mother, Daiana, had always believed a miracle would happen. That miracle was a surgery completed at Bascom Palmer Eye Institute at the UHealth-University in Miami, which granted the toddler vision for the first time in her life.
Glaucoma is a group of eye diseases that involve optic nerve damage caused by eye pressure. When eyes are unable to drain fluid, buildup creates pressure on the optic nerve, causing impaired peripheral vision and even blindness. Various glaucomas can occur in infants and children, referred to as pediatric glaucoma, and they often cause cloudiness in vision, light sensitivity, tearing, and in Nicolly's case, blindness.
Here's the good thing: In most developed countries, pediatric glaucoma can be effectively treated and cured with surgery. In Brazil, however, Daiana was told it would be impossible to give her daughter vision. Most children with pediatric glaucoma experience clouded vision, but not complete blindness; Nicolly, however, couldn't even see light. In addition, fluid buildup in her ears had prevented her from hearing — which had led her parents to believe she was developmentally disabled.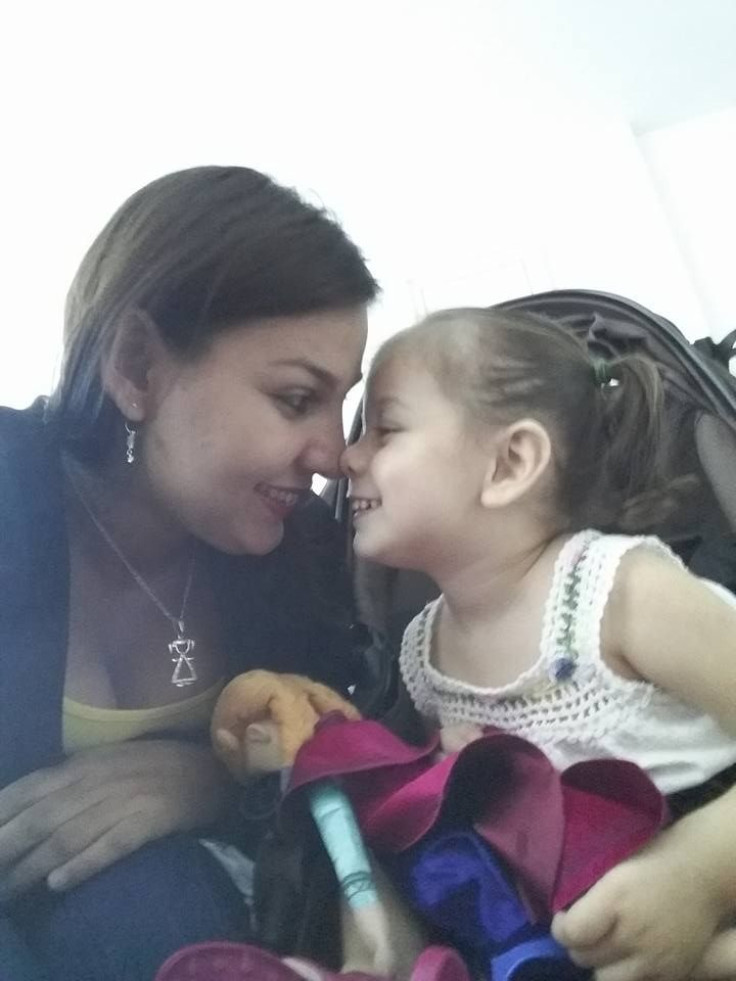 When a Facebook post about Nicolly went viral, a community effort raised enough money for mother and daughter to go to Miami, where a team of doctors at Bascom completed a three-hour eye surgery in March. In the same day, doctors were able to drain the fluid from her ears, giving her the ability to see and hear within hours.
Nicolly seemed to change instantly and was "smiling ear to ear and singing," Alana Grajewski, director of the institute's pediatric glaucoma center and the lead surgeon, told The Miami Herald. "I loved the feeling of first seeing her mom's face. That just moved me so much… Then all of a sudden, she realized: 'Oh my gosh, that's my mom.' And her mother could tell the recognition. It was just one of those moments — priceless."
Daiana, meanwhile, started crying with happiness when her daughter recognized her. "The only word that can be used to describe the feeling is 'God,'" she told The Miami Herald. "My daughter is free now. She now shines more than before. She has now become a reference for people who didn't believe in miracles."
Published by Medicaldaily.com