Blood of Beheaded French King Louis XVI Found in an Old Gourd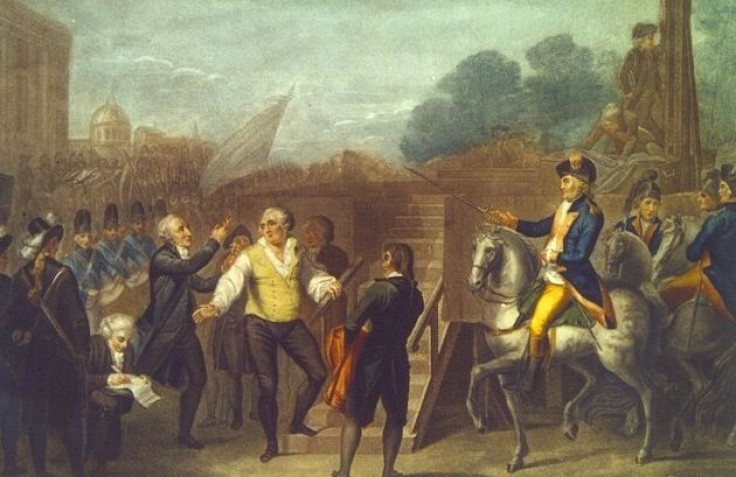 When French king Louis XVI was beheaded at the guillotine two centuries ago after the French Revolution, many spectators were said to have dipped their handkerchiefs in his blood. And now, scientists believe they have found an old gourd that they say may contain the blood of the executed monarch.
Scientists have long been trying to confirm the claim that an ornately decorated calabash contained a blood sample of the deposed king.
The day Louis XVI was decapitated in Paris on January 21, 1793, a Parisian named Maximilien Bourdaloue had joined the crowds and dipped his handkerchief into the blood left at the scene of the execution. Bourdaloue was then believed to have put his handkerchief into a hollowed-out gourd and had it embellished with images of revolutionary heroes and the words: "On January 21, Maximilien Bourdaloue dipped his handkerchief in the blood of Louis XVI after his decapitation".
The relic has since been in the hands of an Italian family for a century.
Two years ago, scientists had conducted a DNA analysis of the traces of blood found inside the old gourd revealed a likely match for someone of Louis description, including his blue eyes. However, they were never able to confirm at the time that the sample was indeed from the executed French king because they did not have DNA of any royal relation.
However, new research, published in the journal Forensic Science International, have now revealed that the blood in the old gourd contained DNA that is very similar to the genetic material from what is believed to be the mummified head that belonged to Louis' 16th century predecessor, Henri IV, who was killed in 1610, according to AFP.
The team of researchers from France and Spain said that further analysis revealed a rare genetic signature shared by two men separated by seven generation.
French forensic pathologist Philippe Charlier said that the latest findings revealed that both of the individuals sampled "share a genetic heritage passed on through the paternal line. They have a direct link to one another through their fathers," according to AFP.
Scientists said that the new study was able to definitively prove the authenticity of both sets of royal remains.
According to the BBC, co-author Carles Lalueza Fox, of the Institut de Biologia Evolutiva in Barcelona, said that it was "about 250 times more likely that the [owners of the] head and the blood are paternally related, than unrelated".
Published by Medicaldaily.com