Barley Bread Can Reduce Appetite, Cut Blood Glucose Levels, And Lower Your Risk Factors For Diabetes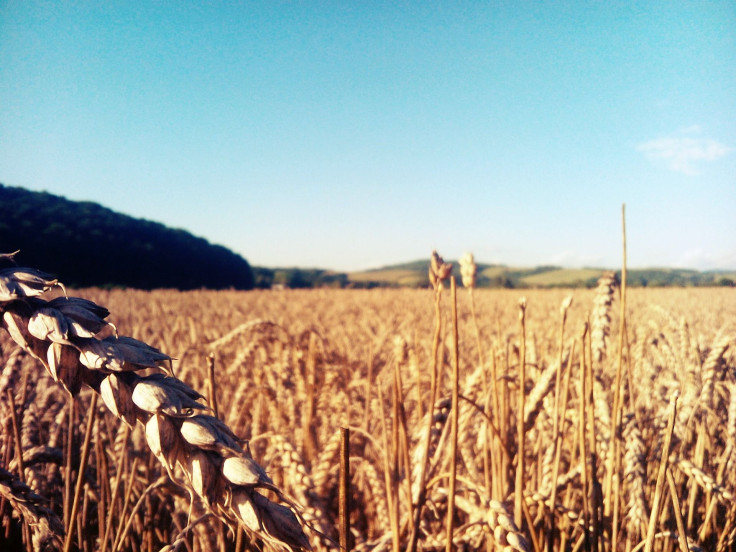 Barley can be added into soups, stews, salads, served as a side dish, and now used as a way to lower appetite and improve overall health. Researchers from Lund University in Sweden examined the impacts barley-rich bread could have on improving a person's risk for heart disease and diabetes. Their findings, published in the British Journal of Nutrition, reveals barley's ability to "rapidly improve people's health."
Researchers focused on a blend of bread that contained 85 percent barley kernels, which had been boiled and mixed together with wheat flour. They asked a group of 20 healthy, middle-aged participants to eat the barley-rich bread at breakfast, lunch, and dinner for three days straight. Roughly 11 to 14 hours after their final meal of the day, participants were examined for risk factors of diabetes and cardiovascular disease, which were then compared to their risk factors before the diet. Their metabolisms improved for up to 14 hours, along with decreased blood sugar and insulin levels, and an increase in insulin sensitivity and improved appetite control — all of which lower the risk for heart disease and type 2 diabetes.
"It is surprising yet promising that choosing the right blend of dietary fibers can — in a short period of time — generate such remarkable health benefits," said the study's lead researcher Anne Nilsson, associate professor at the Food for Health Science Centre, in a press release. "After eating the bread made out of barley kernel, we saw an increase in gut hormones that regulate metabolism and appetite, and an increase in a hormone that helps reduce chronic low-grade inflammation among the participants"
It's not the first time barley has proven to be a heart-healthy grain. A previous study conducted in 2010 by Dutch researchers found when men ate cooked barley kernels and refined wheat bread they experienced healthier blood sugar control. In other research, barley has been shown to reduce blood pressure, lower cholesterol, and help control weight, according to the Whole Grains Council. The grain has particular promise for those who are obese or diabetic.
Nilsson and her team believe barley is able to stimulate gut hormones that are involved in appetite and insulin regulation. The results provide an inexpensive dietary intervention, especially for the increasing population of overweight and obese children and adults. Nilsson concludes: "In time this could help prevent the occurrence of both cardiovascular disease and diabetes."
In order to try to make your own dough in an effort to improve your health, follow the loaf of barley-rich bread recipe Nilsson and her team used. It only takes an hour in the oven and some cooling time before you can reap the potential benefits yourself.
"We added 105 grams (g) of white wheat flour to the cooled kernels, 300 g water, 6 g dry yeast and 5 g salt. The dough (we call it dough, but it doesn't look like an ordinary dough) was kneaded for some minutes and proofed 30 minutes in the bowl, followed by another 35 minutes proofing in a baking tin. It is important to press the dough in the baking tin so that there are no air pockets. This can be done by cover with plastic foil and then press with your hands or, as we did, with another baking tin," Nilsson said.
Source: Nilsson A. British Journal of Nutrition. 2016.
Published by Medicaldaily.com