Blood Test Predicts Risk Of Alzheimer's Disease, Mild Cognitive Decline Within 3 Years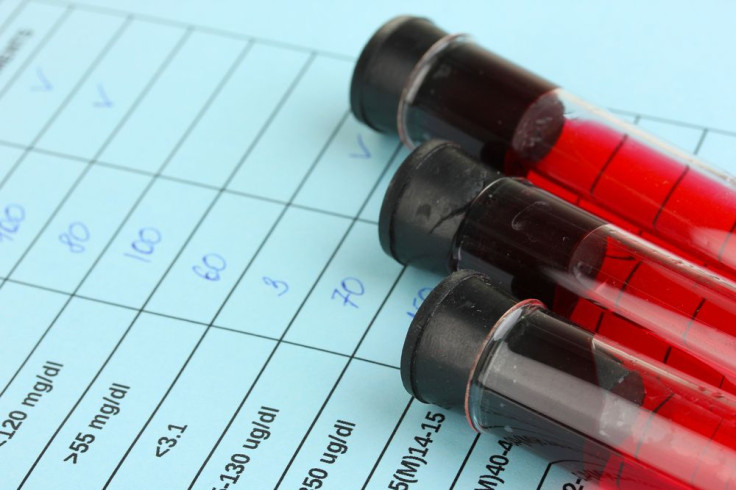 New research shows that a simple blood test may predict whether a person will develop Alzheimer's disease in the near future, providing a potentially game changing tool for preventative care.
Dr. Howard J. Federoff, a researcher at Georgetown Medical Center and corresponding author of the new study, said in a press release that the new screening method could result in better treatment for the neurodegenerative disease that currently affects five million Americans. "Our novel blood test offers the potential to identify people at risk for progressive cognitive decline and can change how patients, their families, and treating physicians plan for and manage the disorder," he explained.
For the study, the team collected blood samples from 525 healthy participants over the age of 70. They then followed each subject over a period of five years. At the end of the study, Federoff and his colleagues compared health outcomes in the group with certain values derived from the blood samples.
The findings, which are published in the journal Nature Medicine, show that a particular set of so-called lipids in the bloodstream can accurately predict a person's risk of developing Alzheimer's disease (AD) or mild cognitive impairment (MCI) within the next three years. "The lipid panel was able to distinguish with 90 percent accuracy these two distinct groups: cognitively normal participants who would progress to MCI or AD within two to three years, and those who would remain normal in the near future," Federoff told reporters.
Although there is currently no cure for Alzheimer's disease, early detection may make all the difference for patients and their family. Knowledge of early biomarkers may also facilitate trials for new therapies and drugs, as it allows researchers to examine prospective patients before they develop symptoms.
The current study dovetails with a number of other studies seeking to establish reliable tests for cognitive decline associated with Alzheimer's disease. Another example is the Self-Administered Gerocognitive Examination (SAGE), a take-home test that can help primary physicians spot nascent cognitive decline in older patients. With worldwide disease rates expected to triple by 2050, these efforts are gradually coming to the fore of global research.
"We consider our results a major step toward the commercialization of a preclinical disease biomarker test that could be useful for large-scale screening to identify at-risk individuals," Federoff told reporters. "We're designing a clinical trial where we'll use this panel to identify people at high risk for Alzheimer's to test a therapeutic agent that might delay or prevent the emergence of the disease."
Published by Medicaldaily.com