Blood Test Used For Diagnosing Concussions: Evidence Of Head Trauma in Bodily Fluids?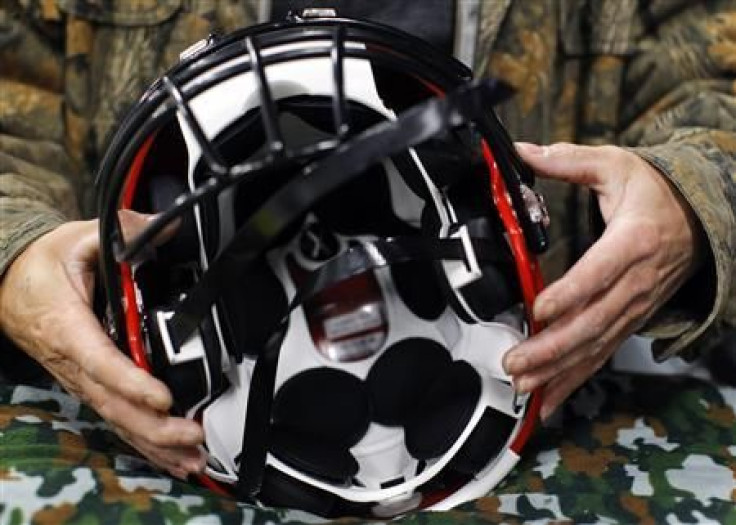 Diagnosing a concussion can be a task in and of itself considering its signs and symptoms may not be noticeable in the days following the traumatic brain injury, if at all. Researchers from the Translational Genomics Research Institute (TGen) and Riddell Sports Inc. are developing an effective concussion test that is based off of human biomarkers such as blood, saliva, and urine.
A related study conducted at the Perelman School of Medicine at the University of Pennsylvania determined that blood levels of calpain-cleaved alpha II spectrin N-terminal fragment (SNTF), a specific type of protein in the brain, were much higher in patients who had recently suffered a traumatic brain injury. Now testing led by Drs. Kendall Van Keuren-Jensen and Matt Huentleman of TGen will use these genetic biomarkers to prevent, identify, and treat concussions.
"There's no question that identifying genomic biomarkers will revolutionize what, up to now, have been relatively imprecise methods of detecting when an athlete is too hurt to play," said Dr. Jeffrey Trent, TGen president and research director. "By their nature, many sports carry inherent risks of head trauma. Our research could minimize the long-term damage that sometimes results from such injuries."
The research team involved with this study was joined by members of the Arizona State University football program who offered biological samples at the beginning of their season. Each football player who participated in the study was also given a blood and saliva test before a game, after a game, and two days after the game. The frequency and severity of each traumatic brain injury the players experienced was tracked using Riddell's Sideline Response System, helmet system equipped with sensors that track collisions.
"We believe this study will have the unique ability to provide a molecular 'risk' and 'recovery' score, enabling physicians to better identify when a player might be expected to recover from the effects of the concussion and get back on the field," said Dr. Van Keuren-Jensen, a TGen assistant professor.
Next, Dr. Van Keuren-Jensen and his colleagues hope to identify at-risk patients who may be susceptible to a traumatic brain injury using their ribonucleic acid (RNA). Researchers plan to use RNA as "a sensitive indicator of changing conditions underlying brain injuries." TGen and Riddell will be joined by experts from the Barrow Neurological Institute. The Barrow institute's Barrow Resource for Acquired Injury to the Nervous System (B.R.A.I.N.S.) project treats traumatic brain and spinal cord injury patients over the age of 15.
"Combining our neurological expertise, and the information from our B.R.A.I.N.S. program, with TGen's genomic knowledge and Riddell's helmet technology, will provide great insight into how we measure concussions and how they affect the human brain," said Dr. Javier Cárdenas, a neurologist and brain injury expert with Barrow Neurological Institute. "The genomic data could aid in the treatment process and will greatly add to the growing body of knowledge we're acquiring about head injury patients."
Published by Medicaldaily.com