Popular Blood Thinner Warfarin Linked To Increased Risk Of Bleeding Events, Dementia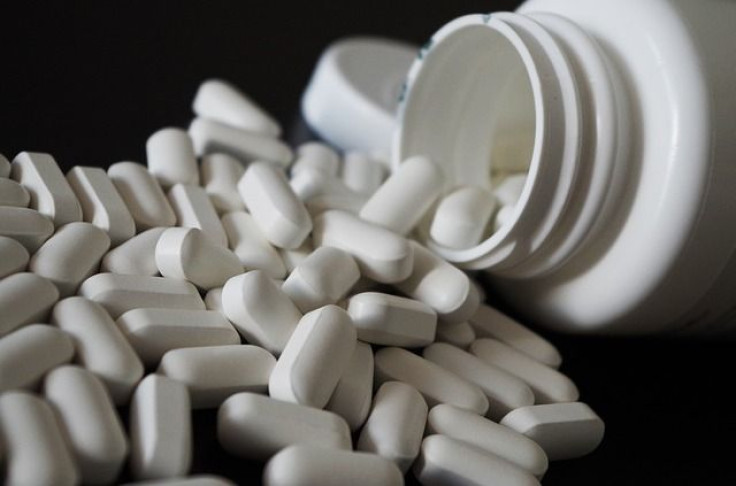 Up to 6.1 million Americans are diagnosed with atrial fibrillation, the most common type of arrhythmia. This means their heart is beating too fast, too slow, or at an irregular rate, which makes it harder for the upper and lower chambers to properly work together. As a result, blood can pool or clot and increase risk a patient's risk for stroke. To keep this from happening, doctors often prescribe a daily blood thinner, like Warfarin; however, two new studies presented at the 37th annual meeting of the Heart Rhythm Society suggest taking this medication every day may not only be unnecessary, but it may increase risk for bleeding events and dementia.
In the first study, Dr. Francis Marchlinski, director of cardiac electrophysiology at the University of Pennsylvania Health System, and his colleagues looked at what the right, most effective approach was to take when it came to blood-thinning medication. They focused on a new class of blood thinners, called novel anticoagulants (NOAC), which work faster than Warfarin and can be used by a larger pool of patients: Rivaroxaban, Apixaban, and Dabigatran. These drugs are also less commonly associated with bleeding. But unlike Warfarin, if bleeding does occur, it's considered more difficult to treat.
Researchers recruited 100 patients between the ages 56 and 72, who were previously on a daily regimen of NOAC medication. During the 18-month study, the participants checked their pulse twice daily, and nine of them monitored their heart rhythm using a smartphone device. Results showed 25 percent of the patients had to take their NOAC medication at least once, while six patients had to return to their daily regimen. None of the patients experienced blood clots or stroke, and only one patient suffered a "minor bleeding event." This suggests that the daily use of blood thinning medication may not always be necessary.
"The problem is that long-term use of anticoagulants is associated with an increased risk of bleeding," Marchlinski, told HealthDay. "So if you don't need them continuously, it's reasonable to try to avoid them as much as possible. Minor bleeding events can become a major event, or even life-threatening." This as-needed approach can help patients avoid the adverse health effects associated with the daily, long-term use of blood thinners.
In addition to blood clots and stroke, the second study presented during the meeting linked long-term use of Warfarin to dementia. An interesting finding, considering reduced blood clots also reduces the risk of brain bleeding and impaired cognitive function. But when analyzing more than 10,000 patients, researchers found higher rates of dementia, Alzheimer's disease and vascular dementia among those taking warfarin.
"Our study results are the first to show that there are significant cognitive risk factors for patients treated with Warfarin over a long period of time regardless of the indication for anticoagulation," said lead author T. Jared Bunch, MD, director of heart rhythm research at Intermountain Medical Center Heart Institute and medical director for heart rhythm services for the Intermountain Healthcare system, in a press release.
Marchlinski cautions that these approaches are not universal. While he's speaking directly to his study, Bunch said his own work offers insight into the future for patients, and that switching to a newer drug, perhaps one they don't have to take every day may improve health outcomes.
"This potential strategy for intermittent use is only intended for patients with electrocardiogram-demonstrated control of atrial fibrillation, who have undergone an extended period of monitoring, and who are avid pulse-takers that can recognize their atrial fibrillation if it occurs," Marchlinski said. "In other words, it's a very select group of highly motivated patients."
Beyond the small size of the study, other limitations included no control group. More research, larger studies as well as longer-term follow-up periods are needed to confirm these findings.
Source: Heart Rhythm Society's 37th Annual Scientific Sessions. 2016.
Published by Medicaldaily.com