In Blue Bell Listeria Wake, FDA To Demand Written Safety Plans From Manufacturers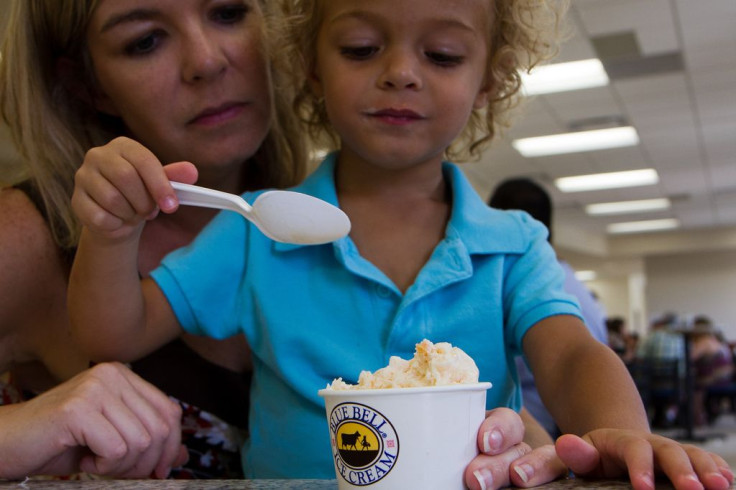 Following the April recall of Blue Bell Creameries Inc. ice cream nationwide and the cases of illness and death that followed, the Food and Drug Administration has plans of reviving a portion of a dormant bill designed to ramp safety in food manufacturing.
Passed in 2010, the Food Safety Modernization Act (FSMA) allowed federal agencies more oversight when it came to preventing the spread of foodborne illnesses, which hospitalize more than 100,000 Americans each year and sicken millions more. Now the work that was done over the last four years is coming to fruition, with what one FDA official is calling "the most sweeping regulatory overhaul in the agency's history."
"We have in FSMA not only new, enforceable standards, but much stronger inspection and enforcement tools to make sure the standards are being met, such as access to company records and mandatory recalls," wrote Deputy Commissioner for Foods and Veterinary Medicine for the FDA, Michael R. Taylor, in a recent blog post. According to Taylor, these are "authorities we didn't have before."
The new rules require food manufacturers like Blue Bell to submit written food safety plans to the FDA. These plans would be based on "an analysis of likely hazards, and companies would have to show us that plan during inspections," Taylor explained. Some industries have implemented guidelines already on their own; however, the FDA and Department of Agriculture have formal mandates for companies that deal in seafood, juice, meat, and poultry.
In his budget proposal for 2016, President Obama asked for $109.5 million to help the FDA roll out its new system. A decision on the proposed rule is expected to be issued by Aug. 30, Jennifer Corbett Dooren, a spokeswoman for the agency, told Bloomberg Business in an email. The ruling is poised to heavily influence the agency's ability to keep food safe.
"If we receive that funding, we can move forward to implement this new, modern system in an effective and timely way," Taylor wrote. "If we do not get the funding, we will lose momentum, and implementation will be badly disrupted."
Cases like Blue Bell's hang in the balance. Listeria monocytogenes, the bacteria that sickened at least 10 and led to the death of three, and other pathogens threaten the public's health. Without the proper checks to ensure products' safety, consumers and industry can't know when and how to address a problem, short of a massive recall.
"No law can guarantee zero risk," Taylor conceded. "But FSMA is about providing assurances that the food system is doing everything it can to prevent problems and to provide food in grocery stores and restaurants that is as safe as it possibly can be."
Published by Medicaldaily.com