BlueChew Lets You Order ED Meds From Your Couch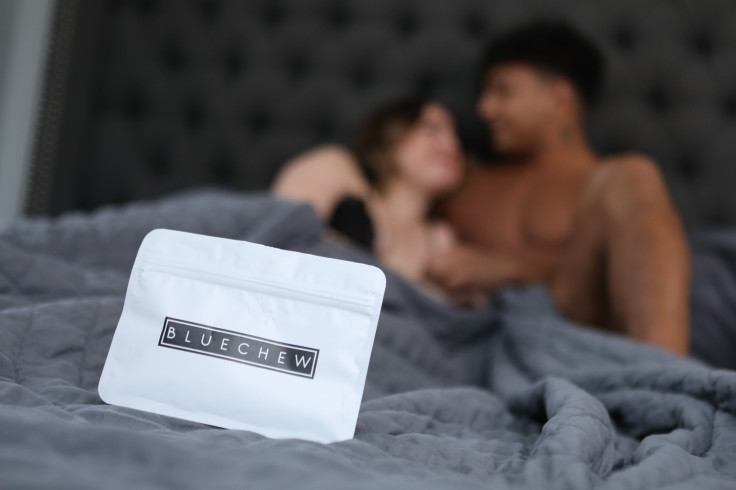 BlueChew is an online healthcare provider that makes it easy and convenient to order erectile dysfunction medication from the comfort of your own home. Erectile dysfunction is a problem in men signified by the failure to get erect or even just stay erect long enough for pleasure during sexual intercourse. Erectile Dysfunction affects men of all ages but primarily men above 18 years old. As studies show , 0.26 of the male population below 40 have been affected by some form of erectile dysfunction.
Erectile dysfunction is a condition usually caused by unhealthy lifestyle decisions which cause deterioration in physical health. These lifestyle choices may include; alcohol consumption or the use of drugs. Other causes of erectile dysfunction include genetic composition , emotional instability, depression, anxiety, multiple sclerosis, high blood pressure, problems involving the nervous system, obesity, diseases affecting the circulatory system and blood flow, and type-2 diabetes.
There is also a correlation between a man's erection, his identity, and confidence. A man is more likely to consider himself worthy of a partner when he can sustain a healthy and robust erection enough to satisfy his sexual partner. If the man's sexual performance is unsatisfactory, his partner may feel rejected and unattractive, which could potentially begin a downward spiral in their relationship.
Masculinity can be lost when a man is affected by erectile dysfunction, and as a result, he may suffer from potential anxiety and/or depression. Erectile dysfunction can affect a man's sexual relationships. So, what happens when a man affected by erectile dysfunction tries to seek professional or medical help?
Before 2020, many men had to visit hospitals or pharmacies to consult with a physician about their sexual performance situations. Visits to the hospitals and pharmacies attracted strangers' attention and resulted in embarrassment on the individual seeking help from erectile dysfunction medication.
Fortunately, those days are fading away, and any qualified individual in the U.S. can get ED medication delivered to their home through the mail, thanks to BlueChew. Imagine getting evaluated for ED medication eligibility and having the tablets delivered to your doorstep without having to leave your couch throughout the whole process.
BlueChew.com offers online healthcare services by linking the client with qualified and licensed medical providers in the U.S. The licensed provider prescribes BlueChew's erectile dysfunction medicine, later then delivered to the client at their doorstep.
To get started, you only need to create an online account with BlueChew.com , answer a few questions, and then go through a free online consultation with a licensed medical provider, through their website. The entire process happens online, hence eliminating embarrassment caused during in-person examinations and medication pick-ups.
BlueChew tablets either contain Sildenafil and Tadalafil, which relax muscles and arteries of the penis to improve blood circulation. Sildenafil and Tadalafil are the essential ingredients also in Viagra and Cialis, respectively. No waiting room, no appointments, everything is as easy as clicking on a button.
BlueChew works on the treatment of erectile dysfunction from the approach of its causes. It eliminates stigma, shame, and inconveniences experienced in acquiring treatment from physical conduct with the physician and other clients. BlueChew's tablets are also chewable, which are easy to take, especially for people who dislike swallowing pills, or just don't want another pill to have to swallow.
BlueChew also comes in various levels of strength from which the client can choose depending on the level of boost needed or desired. The power of BlueChew's chewable tablets is as follows:
BlueChew Tadalafil subscriptions can range from active to pro users. The active subscription includes 6mg (x4) Chewables at $20 per month. The busy subscription contains 6mg (x7) Chewables at $30 per month. The popular subscription has 6mg (x14) Chewables at $50 per month. The Pro user subscription has 6mg (x28) Chewables at $90 per month. For Sildenafil (30mg):
$20 – Active x 6
$30 – Busy x 10
$50 – Popular x 17
$90 – Pro x 34
Other measures to combat erectile dysfunction include a lifestyle change, a healthy diet, physical exercises, and abstinence from alcohol, drugs, and other substances. Visiting and speaking with a therapist is also something to consider to help improve self-esteem and tackle anxiety.
The process of acquiring the medicine is convenient as it allows the client's anonymity, and the ordering process is swift. Prescription is done online by simply filling out an online profile and questionnaire. The individual is then linked to a licensed medical provider, and the medication is packed and shipped within a few days after approval.
BlueChew's service has worked very well , with most people saying it worked like a charm, so to take the first step towards exceptional bedroom confidence, visit BlueChew.com to get your professional analysis and a monthly prescription, conveniently delivered to your front door.