'Body Love Conference' Photos Show Female Beauty Across Generations To Help Fight Poor Body Image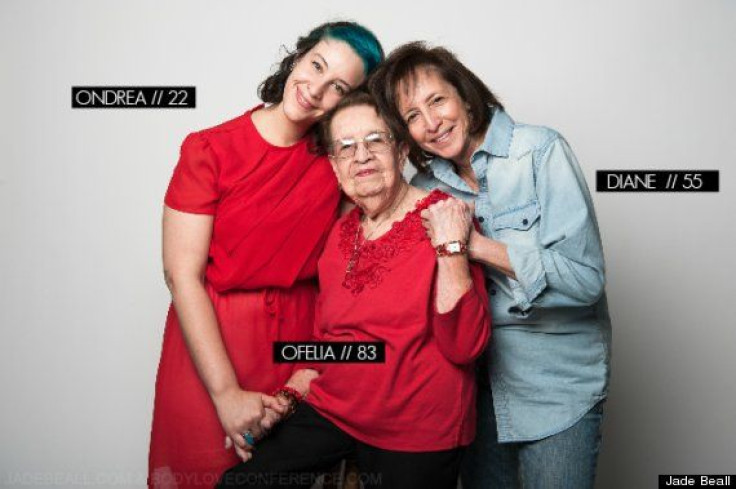 For some women, asking them to stand in front of a mirror is a cruel form of punishment because many suffer from poor self-esteem. Blogger Jes Baker and photographer Jade Beall are trying to get women to change the way they view their bodies through their new project, which aims to get women to recognize the need for "body love" at every age. The photo series promoting the upcoming "Body Love Conference" features mothers, daughters, and grandmothers well into their nineties.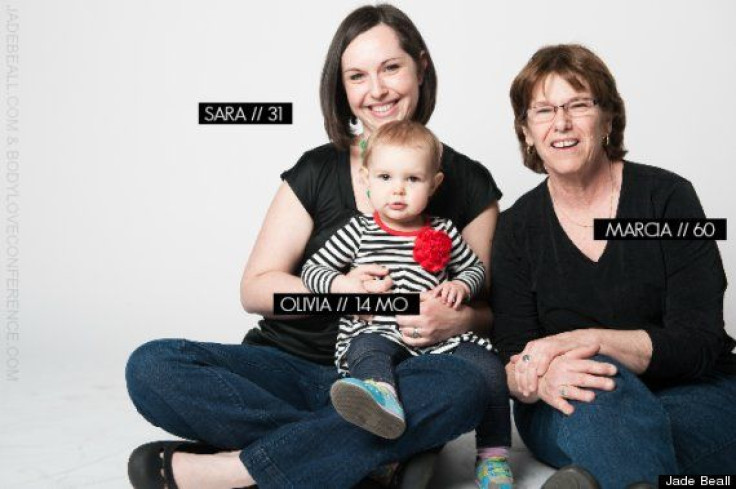 The conference, set for April at the University of Arizona, will serve as a place where people can embrace the beauty of all things female. Participants will be encouraged to change their worlds, not their bodies. For the photo series, Beall photographed groups of women from different generations. Each woman was asked to finish the sentence "I/We Need Body Love because…" Participants gave answers such as "the need to live freely and fully" and "it reminds me of who I truly am … and how beautifully I was made."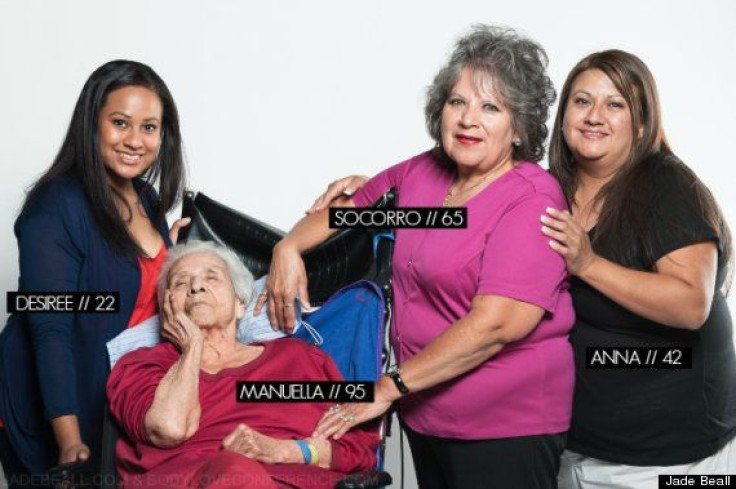 "It's critical that we remember that the body love torch is held high by women of all sizes, shapes, shades, and ages," Baker told The Huffington Post. She also went on to honor women of all ages as executers of radical acts of love.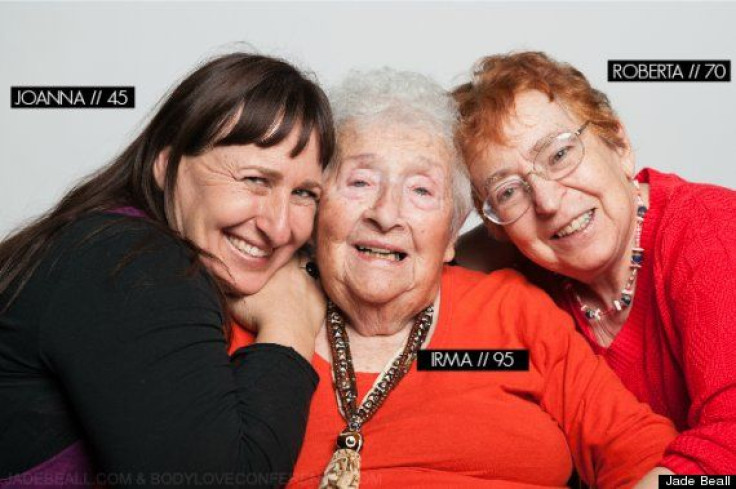 Beall is also known for her previous work, "A Beautiful Body," where she highlighted the beauty in a mother's body, regardless of its condition. Together, the two women hope to not only attract positive attention at this year's Body Love Conference, but to also inspire women from all walks of life to love their bodies for what they are.
Published by Medicaldaily.com