Bombing Against Polio Vaccination Workers Continue; Blast Kills 2 And Wounds 12 in Pakistan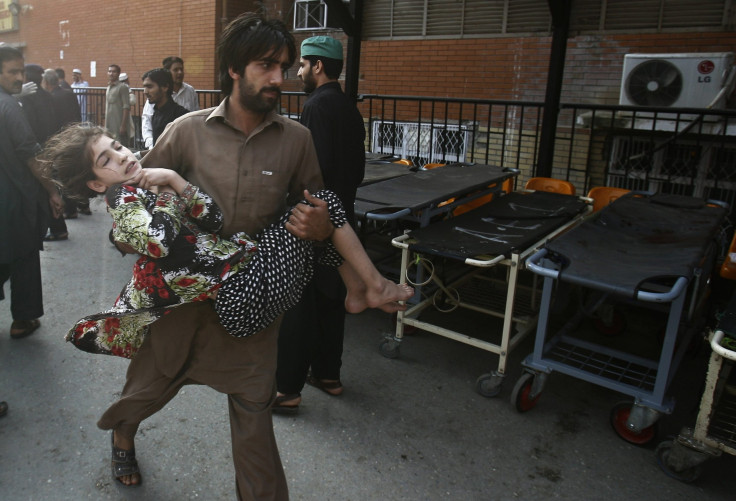 A bomb exploded on Monday near a van carrying security guards in Peshawar, Pakistan, one of a series of recent attacks against health workers fighting to eradicate polio.
The recent attack was apparently aimed at police and security guards who were headed to protect vaccination workers. According to officials, 2 people and possibly more were killed, and at least 12 injured, many of them police. Of the two killed, one was reportedly a police officer, and the other was a Taliban opponent who was part of a local "peace committee" and also participating in the anti-polio campaign.
Peshawar is located in the northwest of Pakistan, close to the Afghan border, and has been the site of militant attacks against health workers in recent months. Many of these attacks have been linked to the Taliban. Along with Afghanistan and Nigeria, Pakistan is still one of three countries where polio has remained endemic, the BBC reports, due in part by militant resistance to polio vaccination campaigns.
In late 2012, 8 female health workers were killed during a vaccination drive, and the United Nations, UNICEF, and the World Health Organization (WHO), halted their anti-polio work in Pakistan.
Women volunteers and health workers are often targeted because they are "on the front line; they are the backbone," Peshawar polio coordinator Imtiaz Ali Shah told the New York Times. Because of traditional rural culture, men are less likely to enter private homes freely than females. According to the Times, these women often work in pairs, walking door to door with clipboards and vaccine boxes, and are paid just about $2.50 per day.
Militants have been targeting the polio vaccine campaign for various reasons, one being a belief that vaccines cause sterilization in children. The Taliban has also linked polio vaccinations to U.S. spies after word broke out that the CIA used a fake hepatitis B vaccination campaign to glean information about Osama Bin Laden's whereabouts.
A faction of the Pakistani Taliban, Jundullah, claimed responsibility for the recent attack killing two people in Peshawar. "Jews and the United States want to stamp out Islamic beliefs through these drops," a Jundullah spokesman told Reuters, referring to the drops of polio vaccine.
Though there is no cure for polio, the polio vaccine has eradicated the disease in most countries. Polio causes paralysis after infection from a virus that attacks the spinal cord and brain, and can be spread from person to person. In 1991, the Pan American Health Organization eradicated polio in the Western Hemisphere through an anti-polio program. The U.S. had successfully eliminated all cases of polio by 1979.
Despite the attacks, the front line Pakistani health workers do not plan to stop their efforts, which have forced the number of polio cases in the country to drop in recent years.
Published by Medicaldaily.com