Bondage And Sadomasochism Enthusiasts Are Happier And Less Neurotic Than You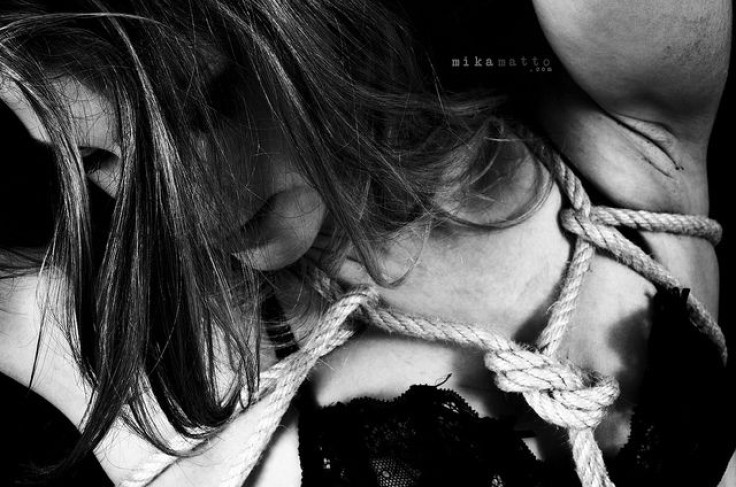 People whose sex lives are filled with kinky bondage-discipline, dominance-submission, and sadomasochism (BDSM) games have a better psychological health because they're more open-minded and communicative, a Netherland study shows.
The study published in the Journal of Sexual Medicine this month found that these individuals are happier and well-adjusted, compared to mainstream sex lovers, and are also "characterized by a set of balanced, autonomous, and beneficial personality characteristics," the authors wrote.
"We conclude that BDSM may be thought of as a recreational leisure, rather than the expression of psychopathological processes," Andreas Wismeijer, professor at the Nyenrode Business University in the Netherlands, and co-authors added.
The researchers said these findings contradict past findings and go against the notion that individuals excessively drawn to BDSM activities are more psychologically damaged. Even the latest DSM-5, the revered go-to guide for mental disorders, categorizes BDSM, to some extent, as a mental condition, Wismeijer added.
The study recruited participants using the largest BDSM Web forum in the country and received 902 contacts and another 434 people through a Dutch women's magazine.
The control trials consisted of 70 percent female participants, while BDSM group had almost 50-50 participation from men and women. The participants answered a survey, which helped reveal their level of security when they're bonding and how they handle insecurities. Participants also rated their well-being over the course of two weeks.
The investigators concluded that people interested in BDSM were "less neurotic, more extroverted, more open to new experiences, more conscientious, [and] less agreeable." In addition, the females within this group were more confident in their relationships compared to those who practice traditional sex.
Wismeijer believes that this is the case because BDSM requires thought, planning, and consent from both parties before the action takes place, including thinking about the duration and intensity of the activity and communicating each party's sexual desires and needs, he added.
These aspects are essential for a healthier and happier relationship, not only in the bedroom, but also in everyday life.
"Our findings support the idea that BDSM is simply a sexual interest or subculture attractive to a minority, and for most participants not a pathological symptom of past abuse or difficulty with 'normal' sex," the authors said.
Source: Wismeijer AAJ, van Assen MALM. Psychological characteristics of BDSM practitioners. Journal of Sexual Medicine. 2013.
Published by Medicaldaily.com