To Boost Health And Wellbeing, Go Back To School (Or Take Adult Education Classes)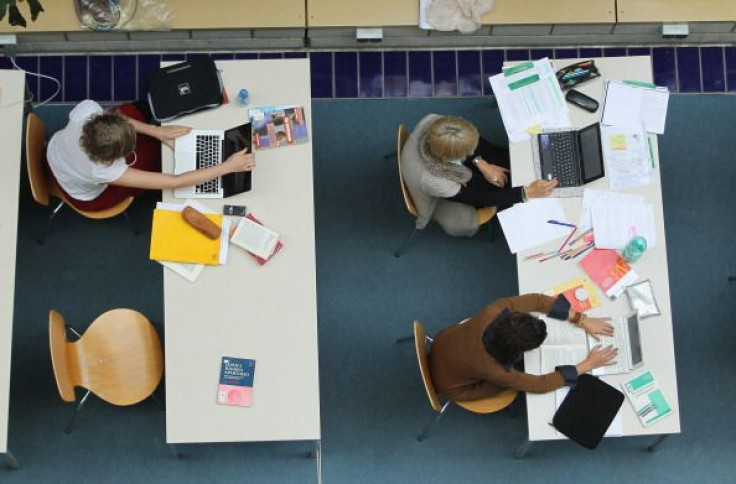 "Education is the most powerful weapon which you can use to change the world," Nelson Mandela famously said. Does this mean that adults with busy schedules can still make a global difference? Studying may help you change the world, but it may also help you boost your personal health and wellness, regardless of the subject. And when people are healthy and happy, they are more likely to invest back into their communities.
A new study from the University of Oxford has shown the overall health benefits of taking adult education classes. Researchers found that people experienced improved mental and physical health at the end of a course, and they reported more satisfaction with their lives.
"The students reported benefits including increased self-confidence, a greater feeling of control over their lives and more willingness to take on new challenges. Some said the classes made them more motivated to be more active, despite the classes not specifically involving physical activity," said lead researcher Dr Eiluned Pearce.
"Participants also said that the classes broadened their networks of friends and gave them an increased sense of belonging. We also found that the more someone felt part of their group, the more their health and wellbeing improved," she explained.

Researchers studied attendees at seven separate adult education classes over seven months, and participants were involved in either singing, crafts, or creative writing. Throughout that time, the students answered questionnaires about their class a total of three times. The study also published intriguing findings from the singing and creative writing classes, specifically.
"The results showed that those in the singing and creative writing groups built up relationships with other individuals more quickly than the crafters, and singers felt more connected to the class as a whole more quickly than both the other groups," said Dr Pearce. "While this confirms our earlier finding that singing has an 'ice-breaker effect' compared to other activities, it shows that other activities may enable people to increase their social networks just as much, even if it takes them longer to feel connected to their group as a whole."
Source: Pearce E, Launay J, Mac Carron P, Machin A, Dunbar R. Health Benefits of Evening Classes Revealed. University of Oxford. 2016.
Read more:
Today's Parents And Adult Children More Likely To Maintain Healthy Relationships Compared To Past Generations
The Therapeutic Science Of Adult Coloring Books: How This Childhood Pastime Helps Adults Relieve Stress
Published by Medicaldaily.com