Botox, Fillers And Chemical Peels Soar To New Heights In 2012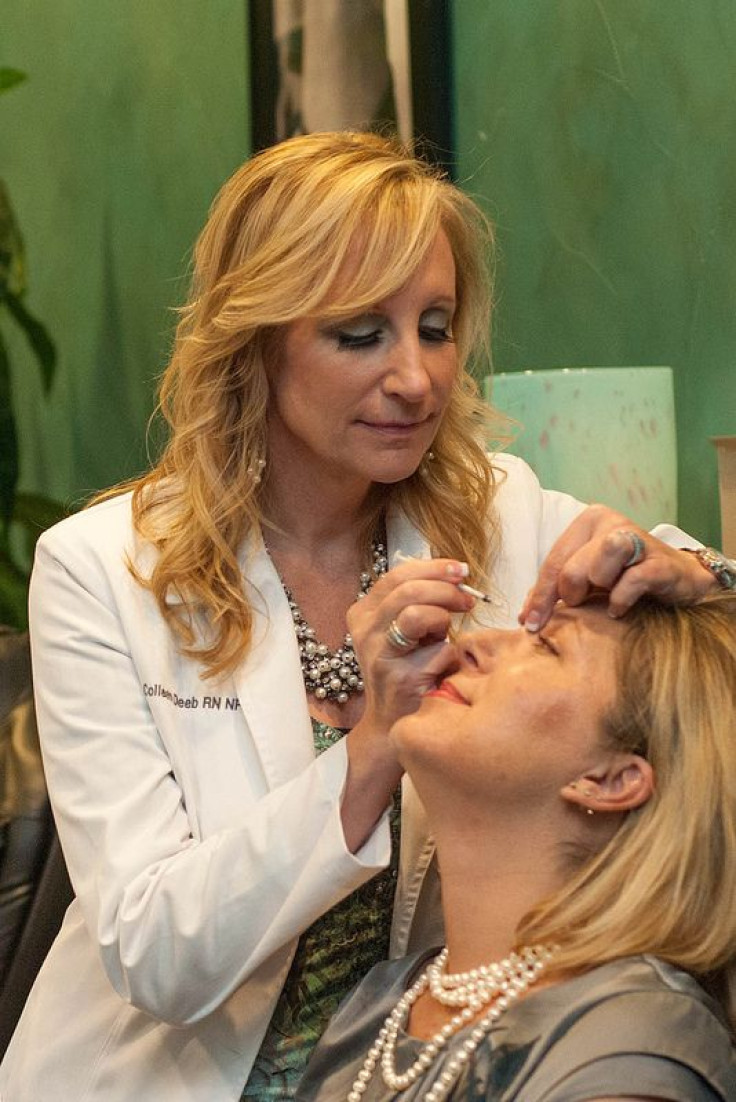 The American Society of Plastic Surgeons has just released data on cosmetic procedures for the past year and the results are surprising.
For the third year in a row, people have increasingly chosen minimally invasive procedures such as facial rejuvenation. Such techniques include fillers, lasers, microdermabrasion and Botox.
Their statistics indicate that people are increasingly choosing less invasive procedures, for example opting for Botox over facelifts.
"Our annual statistics serve as a snapshot regarding the plastic surgery industry," said ASPS President Gregory Evans, MD. "For the third consecutive year, the overall growth in cosmetic surgery continues to be driven by a significant rise in minimally-invasive procedures, while surgical procedures remain relatively stable. We are aware, however, that patients who begin with less invasive treatments with a plastic surgeon may opt for more invasive, surgical procedures once required."
According to the report the statistics for minimally invasive procedures were:
Botox (6.1 million procedures, up 8 percent)
Soft tissue fillers (2 million procedures, up 5 percent)
Chemical peel (1.1 million procedures, up 2 percent)
Laser hair removal (1.1 million procedures, up 4 percent)
Microdermabrasion (974,000 procedures, up 8 percent)
Meanwhile cosmetic procedures that were invasive did not see high growth:
Breast augmentation (286,000 procedures, down 7 percent)
Nose reshaping (243,000 procedures, no change)
Liposuction (202,000 procedures, down 1 percent)
Eyelid surgery (204,000 procedures, up 4 percent)
Facelift (126,000 procedures, up 6 percent)
Procedures that helped ones face look younger increased across the board and experienced the most growth in 2012.
Breast augmentation procedures had the largest numbers of people undergoing the knife in 2012, even though there was a 7 percent decline from the previous year.
"Female cosmetic breast surgeries such as breast augmentation, as well as body contouring procedures like tummy tucks, were some of the most popular procedures performed in 2012, although they saw declines," said Dr. Evans. "Facial rejuvenation procedures to eradicate wrinkles, refresh, or tighten sagging skin experienced growth, as more consumers chose to maintain or restore a youthful appearance with these procedures."
The full report can be found here.
Published by Medicaldaily.com