Botox Injections May Be a New Treatment for Overactive Bladders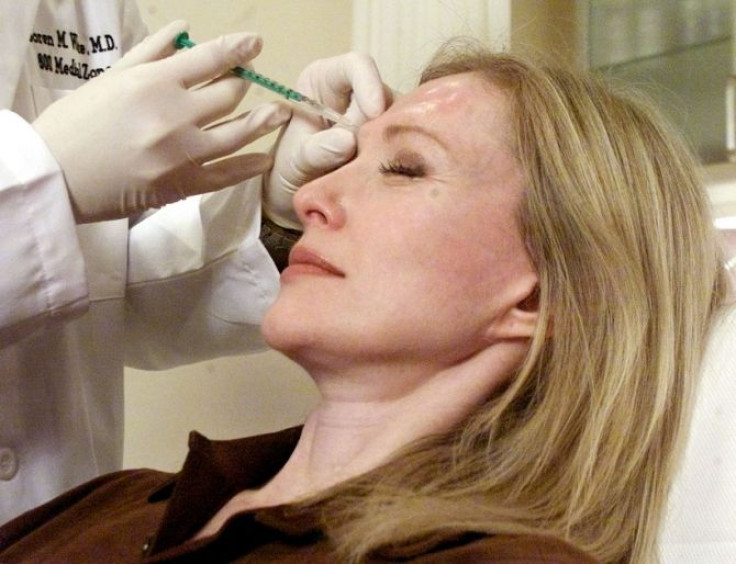 Botox injections are as effective as oral medication for urinary incontinence, says a new study.
Urinary incontinence is the loss of bladder control. The condition affects millions of women around the world. Some women experience mild symptoms like passing small amounts of urine while coughing or running while others have more severe symptoms like an intense and sudden desire to urinate before leaking large amounts of urine.
The UK recently approved Allergan Inc.'s Botox (Botulinum Toxin Type A) for urinary incontinence in patients who have multiple sclerosis and spinal cord injuries.
"This is the first study to compare the effectiveness of Botox treatments to oral medication. Previously, Botox was reserved for women who had tried oral medications but found them ineffective. Because we included some women who had not been treated with oral medication before, these results suggest that Botox could be discussed as an option for first line treatment," said study senior author Susan F. Meikle, from the Contraception and Reproductive Health Branch of the National Institutes of Health's Eunice Kennedy Shriver National Institute of Child Health and Human Development.
The study included 250 women who were diagnosed with urinary incontinence. The participants were randomly divided into two groups with one group receiving Botox injection and also placebo pills for six months while the other group got saline injection and medications to treat urinary incontinence.
Participants then had to record the number of incontinence episodes that they had each month. They also had to answer a questionnaire about their quality of life and symptoms.
By the end of the study, about 70 percent of the women said their symptoms had reduced. Researchers asked the participants to stop taking the treatment after six months but continued to monitor their progress. After nine months, about 52 percent women in the Botox group reported fewer symptoms compared to about 32 percent for the non-Botox group. After a year of treatment, 38 percent of the Botox group said their condition had improved compared to about 25 percent of the group who did not use Botox.
Side Effects
After two months of treatment, women in the Botox group had to use a catheter to empty their bladder and were more likely to experience urinary tract infections than women who were on oral pills (33 percent versus 13 percent). But, the oral pill group was more likely to report symptoms of dry mouth.
"Any treatment that slows the bladder will tend to impair bladder emptying. Incomplete emptying can lead to urinary infections or retention and the need to catheterize to empty," said Dr. Niall T.M. Galloway, from the National Association for Continence based in Charleston, S.C., as reported by ABC News.
The study was published in the New England Journal of Medicine.
Published by Medicaldaily.com