Botox Is Safe and Effective For Treating Neurological Disorders, Including Migraines: New Guidelines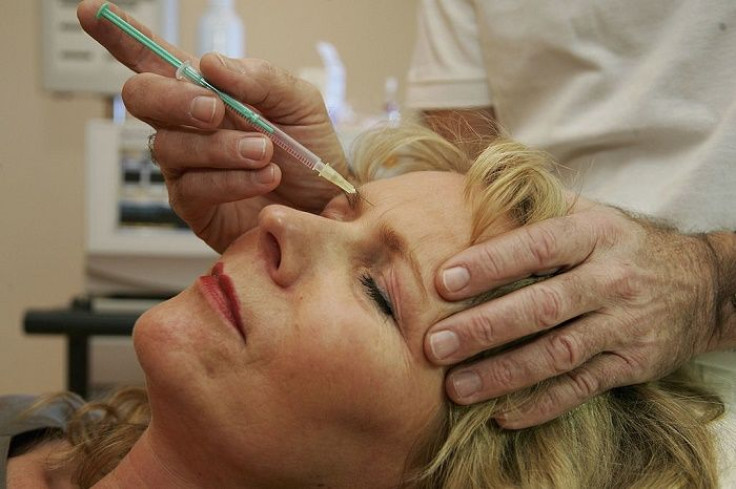 Botox is widely known for its remarkable ability to do away with wrinkles, but experts now say the cosmetic staple also has the capacity to treat migraines. New guidelines published this week have now established the elixir of youth as an effective treatment for various neurological disorders, including recurrent headaches.
The American Academy of Neurology (AAN) now considers the use of botulinum toxin safe and effective for treating neurological conditions, including stroke, spinal cord injuries, and chronic migraines. This marks the first time since 2008 that the academy has issued new guidelines, published in Neurology, about the naturally occurring neurotoxic protein produced by the bacterium Colistridium, USA Today reported.
The U.S. Food and Drug Administration approved the neurotoxin for chronic migraine treatment in 2010, something AAN officials felt there wasn't enough evidence to support in 2008.
"Now there are well-designed studies that support the effectiveness of onabotulinumtoxinA to reduce how often migraine headaches occur," AAN officials said in a statement. Still, the benefits of botox treatments for migraine sufferers was relatively small. One study found that patients who received botox treatments suffered from headache just 15 percent fewer days than did those who received a placebo injection. Yet, experts still believe botox should be offered as an option for patients who want more headache-free days.
The neurotoxin works by blocking the release of substances at nerve endings, effectively reducing muscle contraction and transmission of pain signals. Interfering with the transmission of pain signals will benefit those suffering from chronic or episodic migraines.
Apart from helping those who suffer from chronic migraines, the updated guidelines apply to three other neurological disorders: adult spasticity, a disorder marked by muscle tightness that interferes with movement; blepharospasm, a movement disorder involving the involuntary tight closure of the eyelids; cervical dystonia, a condition in which the neck muscles contract involuntarily, causing your head to twist or turn to one side. The guidelines essentially recommend appropriate uses and doseages of four types of Botox — onabotulinumtoxin A, abobotulinumtoxin A, incobotulinumtoxina, rimabotulinumtoxinB. — for these neurological disorders, Newsweek reported.
Many studies have shown that Botox's usefulness extends beyond making people look younger. In fact, the neurotoxin served as an effective therapy for many chronic conditions, including muscle stiffness, muscle spasm, and excessive sweating. In 2013, it was also approved by the FDA to treat overactive bladder.
Source: Simpson D, Hallett M, Ashman E, et al. Practice guideline update summary: Botulinum Neurotoxin for the Treatment of Blepharospasm, Cervical Dystonia, Adult Spasticity, and Headache. Neurology. 2016.
Published by Medicaldaily.com