Boyfriend Surprises Teen Girl With Cerebral Palsy After She Spends 57 Days In The Hospital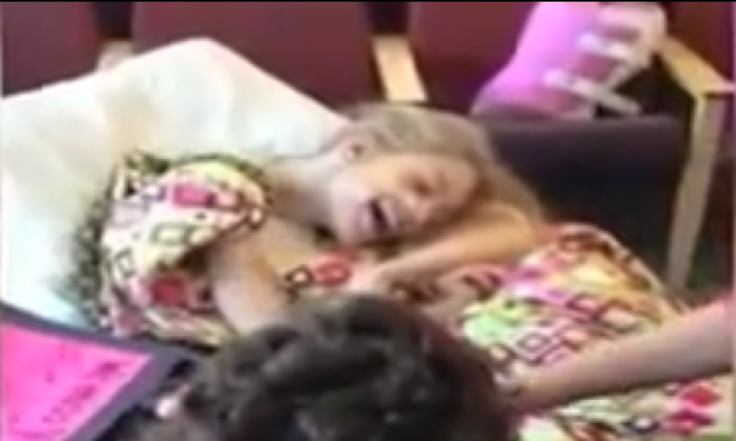 Fifteen-year-old India Brainard was only supposed to spend three weeks in the hospital, but she wound up staying more than twice as long. Luckily for the teen, who suffers from cerebral palsy, among other conditions, she got a surprise visit from her boyfriend just past the eight-week mark.
India, who underwent intense dual hip replacement surgery and a femur reattachment earlier this year in Boston, has now been relocated to a hospital in New Mexico where her pain management will continue. In addition to having cerebral palsy, India suffers from seizure disorder and cortical vision impairment. She is paralyzed in both legs and in one arm. But her other arm can still very much hold her boyfriend's hand.
"So if you could see anybody today, who would you want to see? Daniel?" her father, Donnie Brainard, asked his daughter while videotaping her reaction. "Gosh, wouldn't it be amazing if Daniel were to show up today?"
Sure enough, moments later a nurse wheels in India's boyfriend, who her father says is "equally disabled." Daniel is placed beside India, just in time for a smile to stretch across her face. She says his name over and over again.
"I told you he was going to come and see you!" her father exclaims. The two teens sit beside one another, beaming. India sings to the tune of a wedding march. "No, you guys can't get married," her father interjects. "No 'da-da da-da.'"
Brainard writes on his YouCaring crowd-funding page about the financial struggle India's procedures have become. Needing $50,000, so far he's raised just over $13,000.
If you want to help the Brainard family reach their goal, you can donate here.
Published by Medicaldaily.com