Bradley Manning Sentenced To 35 Years: Says He Wants To Live As Woman Named 'Chelsea,' Embraces New Gender Identity [VIDEO]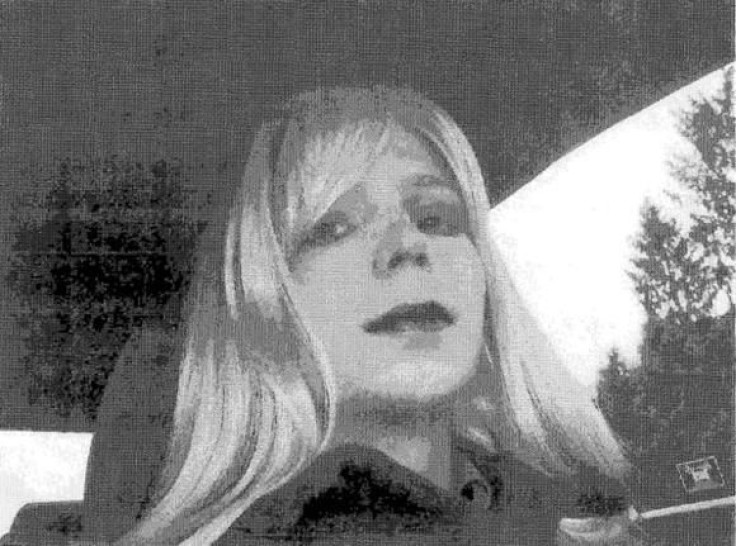 "I am Chelsea Manning. I am female," Army private Bradley Manning wrote in a statement read on The Today Show Thursday. "Given the way that I feel, and have felt since childhood, I want to begin hormone therapy as soon as possible. I hope that you will support me in this transition."
Manning was sentenced to 35 years in prison on Wednesday, after having been found guilty of several federal charges including espionage. In his sentencing hearing last week, the 25-year-old was apologetic about giving classified information to the anti-secrecy website Wikileaks.
He testified that the stress of military life coupled with his gender identity disorder led him to have a skewed view of what was right and wrong in the circumstance. Experts echoed Manning's sentiments, saying that the private genuinely thought he was helping people and that his mental health was deteriorating in the "hyper-masculine" military environment because of his struggles with gender identity. That testimony may have had a bearing on Manning's sentencing, as he could have been sentenced to 90 years in prison for his crime.
"There would never be a time where he would able to be openly female and so seeking treatment for that," clinical psychologist, Capt. Michael Worsely, testified. "Again, the treatment would be helping you adjust to that. … It's not treating it like a disorder … so that would be difficult to do in the military."
Gender identity refers to an individual's "internal sense of being either a male or female or, perhaps, neither." We're assigned a biological sex at birth. But, the thinking goes, our gender identity is formed more in the social context. Things like behavior, clothing, and voice are all forms of gender expression. As "Chelsea," Manning will become transgender because he was born a biological man, but will identify himself as a woman.
Manning's attorney, David Coombs, said that he does not fear for Manning's safety as he begins his sentence at a military prison.
"Everyone that's in a military prison is a first-time offender," said Coombs. "These are soldiers who have done something wrong, have gone to prison and are really just trying to do their time and then get out."
In his statement to Today, Manning thanked supporters for their kind words and loud voices throughout the three years between his arrest and sentencing.
"I want to thank everybody who has supported me over the last three years," he wrote. "Throughout this long ordeal, your letters of support and encouragement have helped keep me strong. I am forever indebted to those who wrote to me, made a donation to my defense fund, or came to watch a portion of the trial."
Visit NBCNews.com for breaking news, world news, and news about the economy
Published by Medicaldaily.com