Brain-Eating Amoeba Infects 12-Year-Old Zachary Reyna, Second Victim This Summer: Is There Hope After First Victim's Recovery?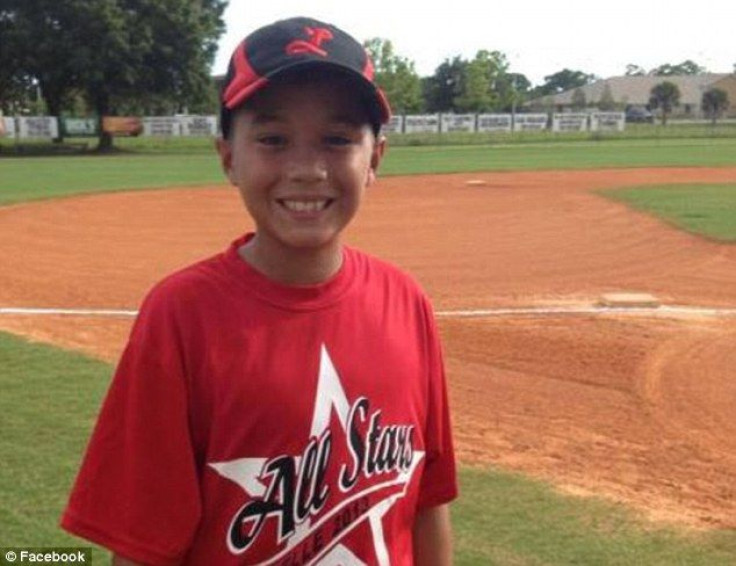 Brain-eating amoebas may have sounded like a rarity earlier this summer, when news of them first broke, but they're proving to be a little more present than many had hoped. Now, 12-year-old Zachary Reyna of LaBelle, Fla., is the second child in the past month to be infected by primary amebic meningoencephalitis (PAM), caused by the amoebas that go by the name Naegleria fowleri.
Reyna was infected by the parasite while kneeboarding in a water-filled ditch with his friends on August 3. After he played, he went home and slept through the next day. That was when Reyna's family realized something might be wrong, according to NBC.
"We said, 'Oh, he just has a virus, he just has one of those 24 hour viruses,'" Reyna's brother, Brandon Villarreal, told NBC. "He slept all day, all night, and that's when my mom said, OK something's not right."
Read more: Parasitic Meningitis Confirmed In Arkansas: Water Park Shut Down After Kali Hardig, Age 12, Contracts First Known Case In Years
The brain-eating amoeba enters a person's body when water with the parasite enters through the person's nose. From there, it travels to the brain via the olfactory nerve. Symptoms, such as severe headache, fever, vomiting, stiff neck, seizures, hallucinations, and coma, typically begin to appear one to seven days afterward, according to the Centers for Disease Control and Prevention (CDC). It's also very likely that anyone with the parasite will die — there have only been three people to survive the parasitic infection out of 128 cases between 1962 and 2012.
Reyna was taken to the intensive care unit at Miami Children's Hospital with his family by his side.
"He's fighting and he's strong, he's really, really strong," Villarreal told NBC. "He can be number four. That's what we're hoping for, for him to be number four."
The Summer's First Case Of Brain-Eating Amoeba
Another 12-year-old, Kali Hardig, was the first case of PAM this year, when an amoeba entered her body at an Arkansas water park. When she arrived at Arkansas Children's Hospital (ACH), doctors gave her antibiotics and antifungals and put a catheter in her brain to reduce swelling. But her condition became worse, and they chose to intubate her. After receiving approval from the CDC, the doctors treated her with the German breast cancer drug Miltefosine, which hasn't been approved yet in the U.S. but has been found to work against the parasitic infection, according to Arkansas Times.
Read more: Brain-Eating Amoebas Invade US Lakes Due To Global Warming
Hardig is no longer in critical condition, having left the intensive care unit last week; however, she's still in need of extensive rehabilitation. She's unable to speak but can follow commands and respond with thumbs up or thumbs down, which is an indicator of higher brain function, Dr. Mark Heulitt, an intensive care doctor at ACH, told Arkansas Times. He says the drug contributed to her recovery, but it was also her mother's quick decision to take her to a hospital that helped.
On Hardig's "Prayers for Kali Le Ann" Facebook page, her mother wrote:
"Kali and I are asking for you all to add Zachary to your prayers. Zachary is a 12-year-old boy in FL battle the same thing Kali has. We want prayers 4 # 4!!!! You got this!!!! Kali's Krew loves you and is supporting you all the way!! Slow and steady wins the race!"
Read more: Brain-Eating Bacteria that Killed Two Caused by Tap Water in Neti Pots; CDC Does Not Know How They Entered Homes
The brain-eating amoeba is commonly found in warm freshwater, including hot springs, rivers, and lakes, where it resides in the sandy bottom. A spokesperson for the Department of Health told the Daily Mail that water must forcefully enter the nose for someone to get infected, saying that diving, being dunked, and using a water slide are ways that it can happen. Health officials recommend that people wear nose clips as a precaution if they decide to swim in fresh water.
"You don't need water gushing up there to get sick. It doesn't take much more than a drop," Travis Heggie, associate professor at Bowling Green State University, told The Verge.
Published by Medicaldaily.com