Brain-Eating Amoeba Possibly Linked To Hurricane Katrina; Is Louisiana's Water Safe?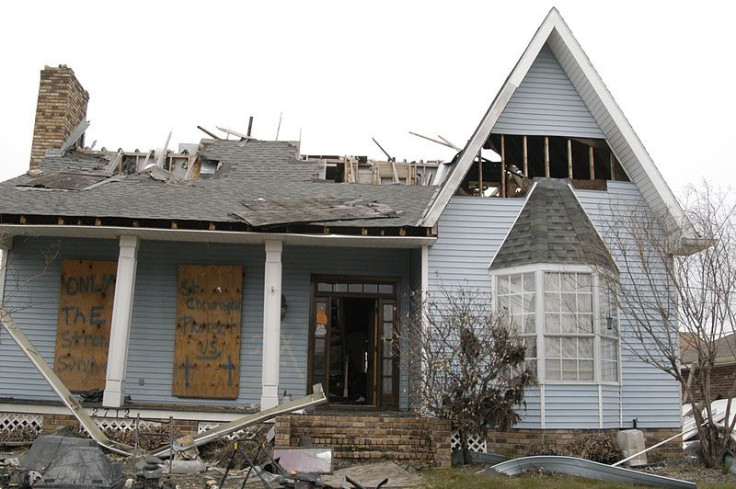 The rare and deadly brain-eating amoeba that has killed two boys in the United States and severely infected an Arkansas girl may be tied to the storm that devastated the U.S. Gulf Coast eight years ago — Hurricane Katrina.
Louisiana officials have speculated that the brain-eating organism found in the waters in St. Bernard Parish, La., is responsible for the death of two boys in the last three years. Less than a week ago, tests done on Parish's water supply confirmed the presence of the amoeba, Naegleria fowleri. State officials have cautioned against letting the contaminated water get in the nose.
Naegleria fowleri is commonly found in hot springs and warm fresh water, particularly in the southeastern United States. The brain-eating amoeba enters the body through the nose and travels to the brain, according to the Centers for Disease Control and Prevention (CDC).
Jake Causey, chief engineer for the Louisiana Department of Health and Hospitals, attributes the possibility that the amoeba may be in tap water to the depopulation of St. Bernard Parish after Katrina.
"Certainly immediately post-Katrina, the St. Bernard population was greatly reduced, and to have a water system designed to provide water to that many people and then you lose half of them, part of the concern would be, just from a water quality perspective, that the water would just be sitting in the pipes, aging, and you could have a deterioration of the water quality," Causey told The Times-Picayune.
Causey warned people that the possible Katrina link is simply "speculative and would need to be proven."
"We are actively increasing the chlorine level in the parish water system combined with flushing the water system."
After Katrina hit St. Bernard Parish a few years ago, 80 percent of structures in Parish were destroyed and the population significantly declined from 67,000 to 8,000, NBC News reports. The population of the community is back up to 35,000, but Louisiana state health officials say there are still plenty of vacant properties, which means there's less usage of the water supply. The reduced demand for water means a lot of the water is sitting in the pipes for longer periods of time.
When water is used more quickly, the water supply system processes a better chlorine system. If the water is not being used, the chlorine can dissolve while dangerous organisms such as the brain-eating amoeba live.
According to the CDC, a person cannot get infected from drinking water that is contaminated with the brain-eating amoeba because stomach acid kills the organism.
Published by Medicaldaily.com