Brain Surgery In Prime Time: National Geographic To Showcase Deep Brain Stimulation Procedure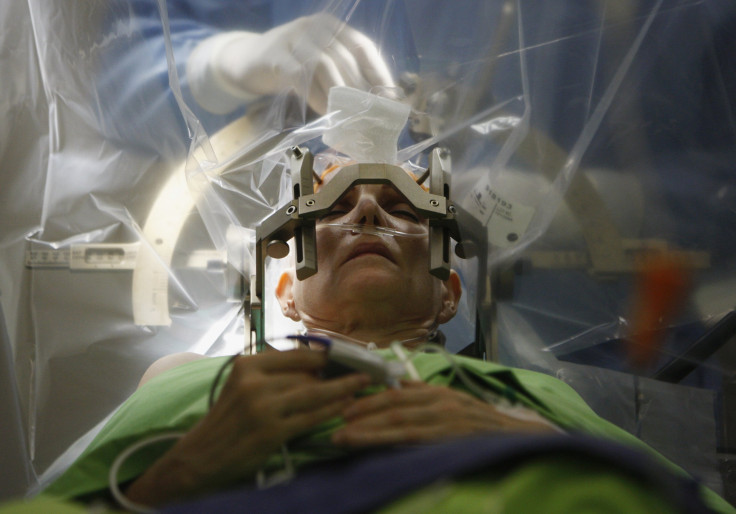 Later this month, the National Geographic Channel will air a live deep brain stimulation operation. Neurosurgeons Jonathan Miller, Dr. Benjamin Walter, and Dr. Jennifer Sweet will perform the delicate procedure on a fully awake patient, who will be able to speak and answer questions throughout, at University Hospitals Case Medical Center in Cleveland, Ohio.
First approved by the Food and Drug Administration in 1997, deep brain stimulation (DBS) was developed as a pioneering treatment for patients with essential tremor. Today it is performed to help patients with Parkinson's disease as well. Essentially, DBS blocks electrical signals from targeted areas in the brain.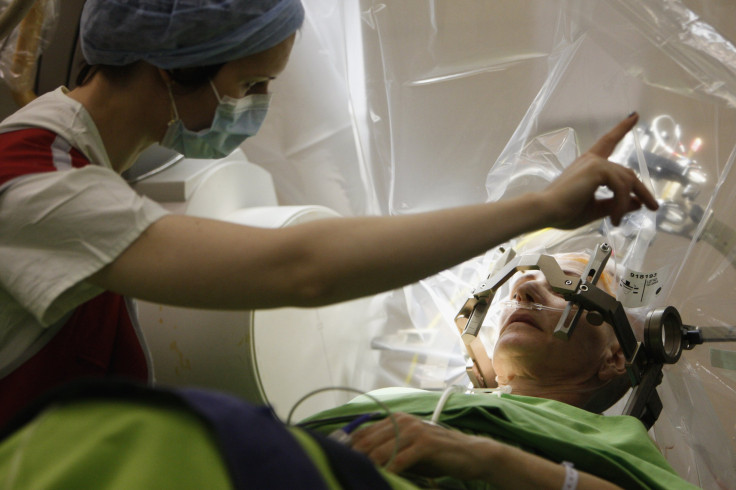 As described by the National Parkinson Foundation, before the procedure begins, neurosurgeons use brain scanning technology to locate the exact area in the brain where electrical nerve signals generate the tremors. Then, the surgeon implants a battery-operated device called a neurostimulator — similar to a heart pacemaker — to deliver electrical stimulation to the targeted area. Approximately the size of a stopwatch, the neurostimulator blocks any abnormal nerve signals and pulses that might cause symptoms.
The neurostimulator is actually just one component in a three-part system. The first component, an electrode, is surgically implanted and positioned on the targeted area of the brain. This is connected to the second part, an insulated wire extension, which passes under the skin of the head, neck, and shoulder and then connects to the neurostimulator itself. The third part, the neurostimulator, can be implanted near the collarbone, lower in the chest, or over the abdomen.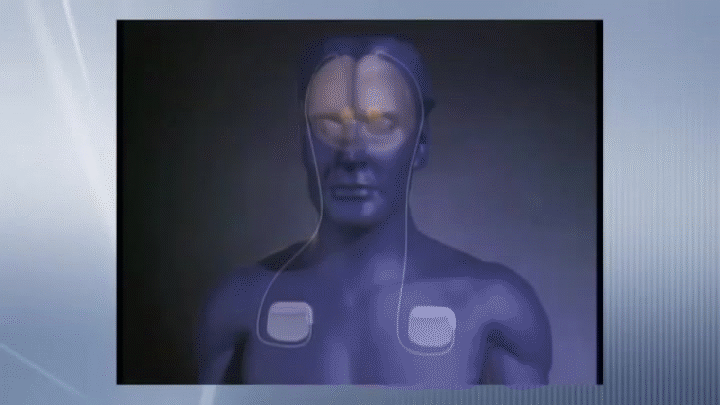 Once the DBS system is in place, electrical impulses flow from the neurostimulator up along the extension wire and into the brain.
"Since the introduction of DBS, almost 20 years ago, there has been an immense resurgence of interest in the neurosurgical technique for the treatment of more neurological and psychiatric disorders," wrote Dr. Vittorio A Sironi in his comprehensive explanation of the procedure's origins.
The TV event, Brain Surgery Live With Mental Floss, is scheduled for Sunday, Oct. 25 at 9p.m. EST.
Importantly, the medical center along with Surgical Theater LLC developed the surgical 3D simulator that will be seen in the National Geographic broadcast. The simulator, Surgical Navigation Advanced Platform (SNAP), uploads and transforms medical images, such as brain scans, into life-like, dynamic, and interactive 3D models, enabling surgeons to "rehearse" surgeries. This collaborative theater platform applies basic flight simulator technology to surgery and is increasingly used in medical education.
Published by Medicaldaily.com