Brain Tumor Survivor Sets Marathon World Record After Contracting Meningitis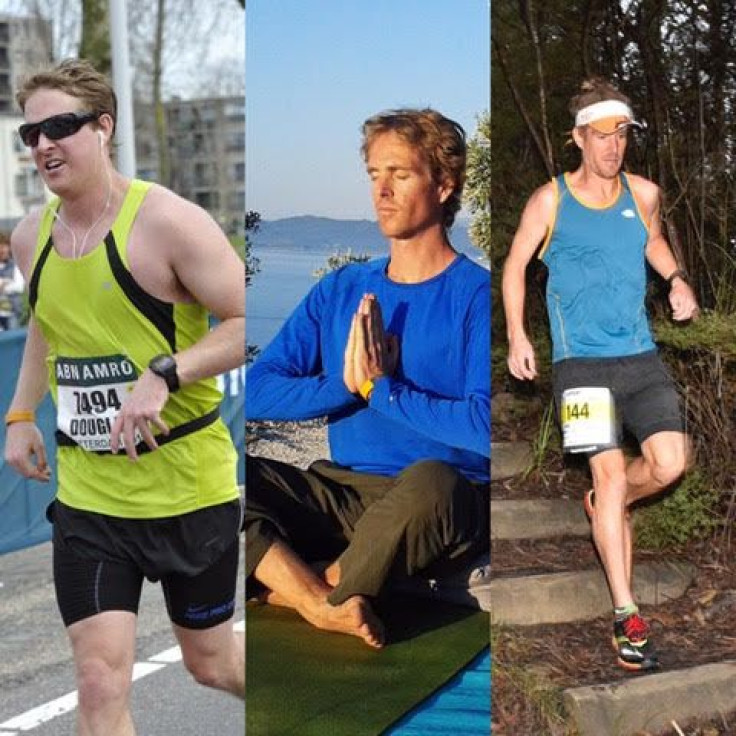 Surviving a brain tumor is no easy feat, as they can often be deadly. But, one Australian survivor makes the battle look effortless; however, his journey has been far from it.
In 2013, Doug Wilson underwent a 13-hour operation to remove a life-threatening brain tumor. In just six months post-surgery, he was back to running marathons, and eventually went on to set a Guinness World Record. Wilson is recognized as the first person to run a competitive marathon on every continent in less than seven days.
In honor of Brain Tumor Awareness Month, 35-year-old Wilson shared his story with Medical Daily, in which he detailed his many life changes that ultimately led him to leave his career in finance and embrace his new life as a yoga teacher, health advocate, and marathon runner.
Read: Brain Cancer Inherited Risks: 13 New Genetic Errors Linked To Glioma, Most Common Form
Prior to his brain tumor diagnosis, Wilson was an adventure marathoner runner, who competed in races around the world. At the time, he thought was healthy, but he now realizes he was far from it.
"I lived a double life. I was a smoker, heavy drinker, and regular party goer," Wilson told Medical Daily. "I worked long and stressful hours never stopping to rest."
His exhaustive lifestyle soon caught up with him. In early 2013, he began feeling more fatigued than usual, which progressed to vertigo symptoms. Wilson went to a number of doctors and specialists, but they all diagnosed him with sinus-related conditions. Despite his efforts to take control of his health, it began to get worse. Finally, after begging doctors in London for a brain scan, they agreed.
"The initial diagnosis was vague and I lacked confidence in the U.K's National Health Service so decided to fly home to Melbourne, Australia where the following day I quickly learned that I had a 4.5cm Vestibular Schwannoma that required immediate removal," said Wilson.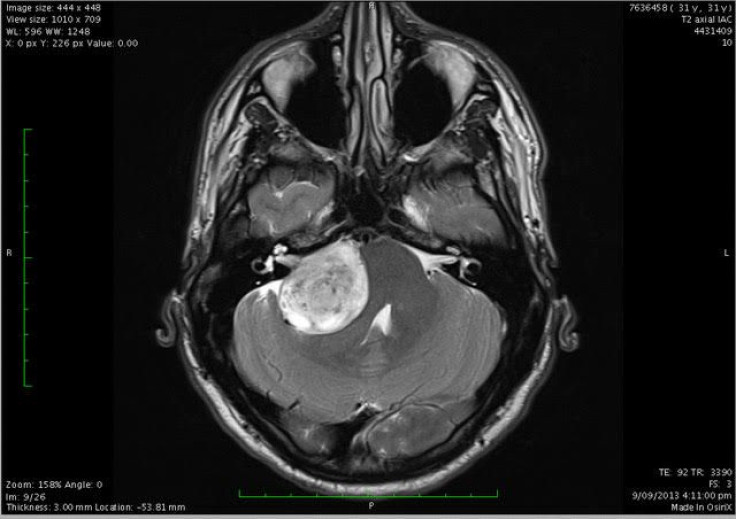 Vestibular Schwannoma is a very rare type of noncancerous tumor that lies on the main nerve connecting the ear and the brain.
To remove the tumor, Wilson underwent a successful 13-hour surgery, but shortly after he contracted meningitis. He now suffers from complications including facial paralysis, deafness in one ear, and a loss of balance.
"I originally left hospital in a wheelchair with doctors advising that recovery would take 12 to 18 months and that I shouldn't expect to ever be the same again," said Wilson. "After a few months of struggling to recover I taught myself to walk again and refused to give into what the doctors had advised and the way medication made me feel."
With the help of medicinal marijuana, Doug quickly eased himself off his anxiety medications. At the same time, he made a switch from a Western diet to plant-based. Within six months of these lifestyle changes he felt well enough to run marathons and return to his job in London at one of Europe's largest investment banks. Upon returning to work, he realized the impact his illness had, and decided it was time for a break. He hopped on a plane and headed to a yoga retreat in the Greek Islands. This is where his was introduced to his newfound passion, Kundalini Yoga.
"Learning this ancient science had a profound impact on me. After only one week of practice I could notice the changes it had made to the balance of my psyche and I felt entirely rejuvenated from the experience," explained Wilson. "When I returned to London the combination of a plant-based diet with regular Kundalini Yoga and meditation helped me unlock the power of a conscious body, mind connection that was so effective at rapidly restoring my health to a level I hadn't experienced since childhood."
Six months later, he earned his Guinness World Record after running the World Marathon Challenge. The race kicked off in Antarctica, before heading to Chile, the United States, Spain, Morocco, Dubai, and finally finishing in Sydney, Australia.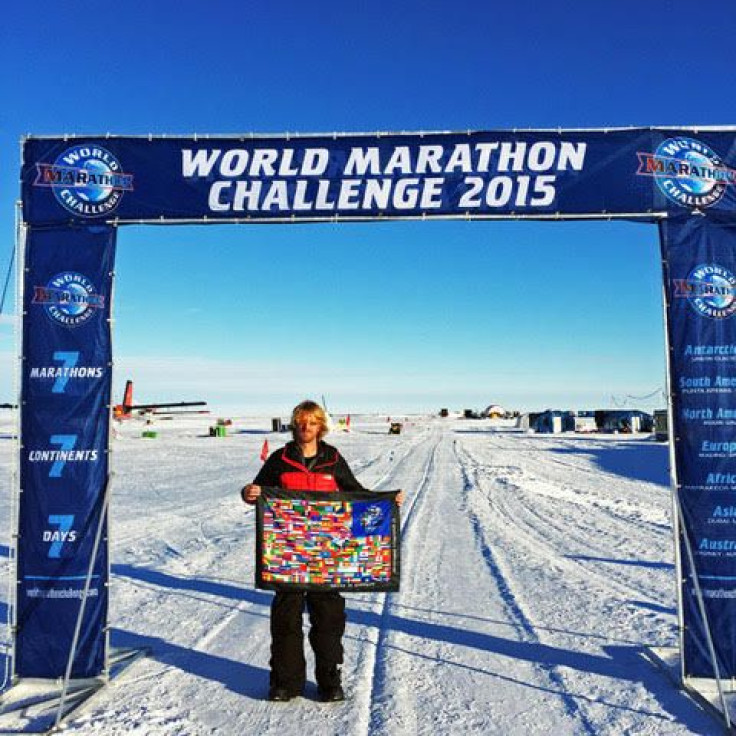 It's been over two years since his record-breaking event, and Doug continues to feel the most healthy he ever has.
"I'm in the best physical and mental condition of my life and still competing in adventure races. I've just finished the draft of my book about this wonderful adventure and aim to publish it soon," said Wilson.
After completing the World Marathon Challenge, Wilson decided to further explore Kundalini Yoga. It's not only changed his life, but he also uses it as a means to help others. Recently, he spread his knowledge and wisdom of yoga and meditation to help drug rehabilitation patients, and will continue to do so in the upcoming months.
See also: How Does Fitness Affect Memory? Brain Structure Linked To Better Fitness And Recall Skills
5 Steps That Happen During Brain Tumor Surgery: A Video Neurosurgery Guide To What To Expect
Published by Medicaldaily.com