Brayden Denton, 5-Year-Old Who Lost His Battle With Cancer, Has 6 Superheroes Serve As His Pallbearers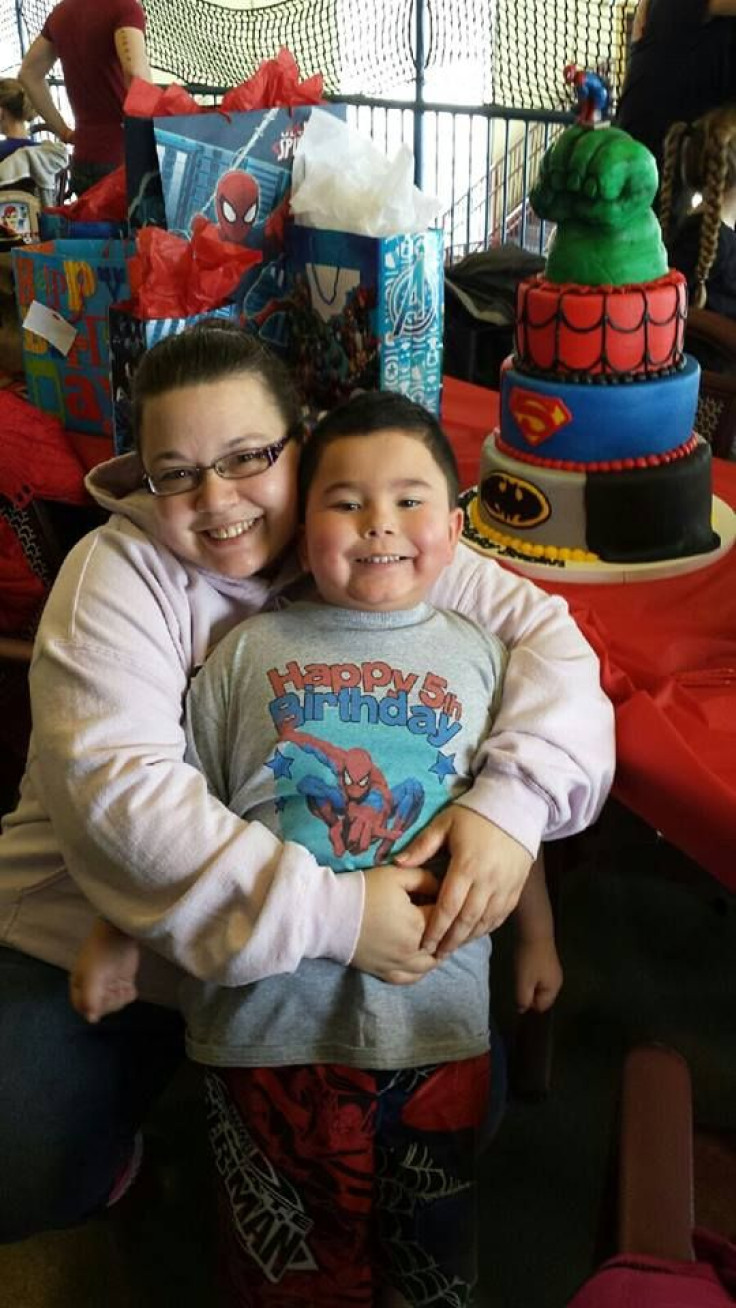 If there was one thing that kept 5-year-old Brayden Denton's mind off of the constant radiation treatments he was forced to endure, it was his affinity for superheroes. When Brayden lost his battle with Diffuse Intrinsic Pontine Glioma (DIPG), a rare form of brain cancer with a minimal survival rate, who more fitting to serve as the pallbearers at his funeral than Iron Man, The Hulk, Batman, Superman, Spiderman, and Thor?
"He could care less about people being in suits, ties and dresses," Brayden's mother, Staci Denton, told the NY Daily News. "He was a 5-year-old boy. That's not what he thought was neat. He loved looking at superhero T-shirts."
Back in April 2013, Brayden and his family began their fight against DIPG after he was diagnosed with the aggressive form of brain cancer. DIPG is a type of brain tumor located in the lower back of the brain, just above the spinal cord. Between 100 and 150 children are diagnosed with DIPG each year in the United States, fewer than 10 percent of which will survive past two years of being diagnosed.
While Brayden's condition worsened with every passing day, he turned to superheroes as a way to escape from his tough reality. Thanks to the Make-A-Wish Foundation, he even got the opportunity to meet his favorite superhero, Spiderman, at Universal Studios last year. Even after losing his ability to walk, Brayden summoned all the strength he had to go see the newest Spiderman film this past spring.
Unfortunately, when Brayden became unable to eat or drink it was time for him and his family to start planning his funeral. The brave 5-year-old only had one request: to have superheroes serve as his pallbearers. After he passed away on May 8 at Riley Hospital for Children, his family knew they would have to fulfill his final wish.
"The whole time I saw them carrying Brayden he was probably up there going, 'This is so cool,'" Staci added. "That was his world. That's what he would have wanted.

Published by Medicaldaily.com